NHL, NHLPA had 'informal' meeting Friday morning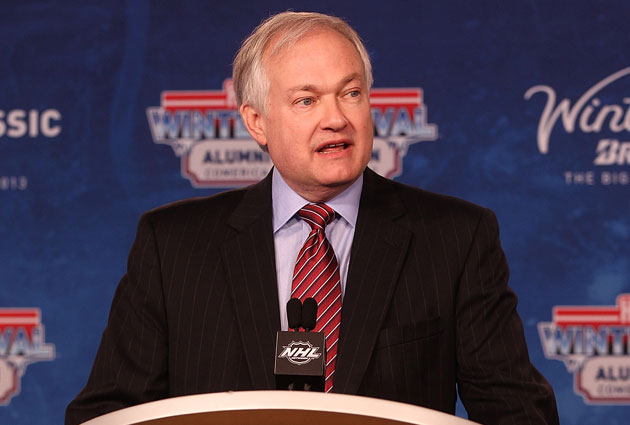 The NHL and NHLPA had an "informal" meeting on Friday morning. (Getty Images)
After going a week with no official CBA negotiations -- and a week before the current agreement expires -- the NHL and NHLPA met on Friday for what was described as an "informal" meeting.
How those discussions differed from the supposed "formal" meetings of the past weeks remains to be seen, but the two sides reportedly met for over two hours, a length of time that seemed to be longer than most of the formal meetings that have already taken place.
The two sides are scheduled to get back together on Friday evening starting at 5:30 ET.
Neither NHL commissioner Gary Bettman nor players union leader Donald Fehr had much to say following Friday morning's session. Said Bettman, "It's always good to have dialogue."
Fehr said the two sides are simply trying to "bridge the gap."
They have a week to close the gap entirely before the lockout begins. Hopefully, the talks soon go from "informal" to "formal" rather quickly.
For more hockey news, rumors and analysis, follow @EyeOnHockey and @agretz on Twitter and like us on Facebook.