Evander Kane signs six-year, $31.5 million contract with Jets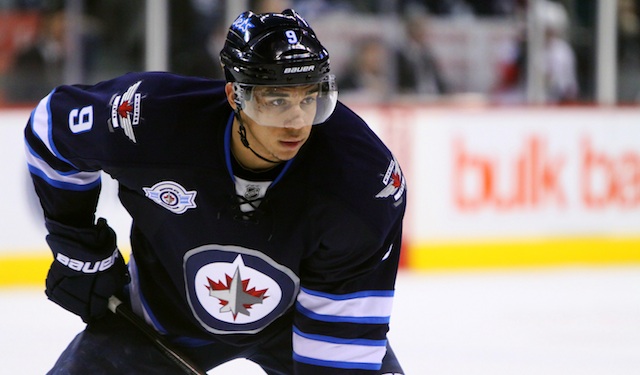 Evander Kane was the latest player to sign just before the expiration of the current CBA. (Getty Images)
Less than an hour before the latest NHL lockout officially begins teams were still handing out big contracts before the expiration of the CBA.
The Winnipeg Jets and forward Evander Kane agreed to terms on a new contract the team announced on Saturday night. While the team didn't announce the terms of the deal it's a six-year contract that will pay him $31.5 million dollars according to Gary Lawless of the Winnipeg Free Press.
Kane, a first-round pick by the franchise when it was still based in Atlanta back in 2009, was a restricted free agent.
He's coming off what was his best season in the NHL scoring 30 goals for the Jets this past season, and over his first three years in the NHL he's scored 63 goals to go with 63 assists in 213 career games.
The $5.25 million average annual salary is actually one of the smaller deals we've seen handed out to other up-and-coming stars around the league. In recent weeks the Edmonton Oilers signed forwards Taylor Hall and Jordan Eberle to contracts that will pay them $6 million per year, while the Boston Bruins recently gave Tyler Seguin to a six-year, $34.5 million contract.
John Tavares, the No. 1 overall pick in 2009, will make $33 million over the next six years.
For more hockey news, rumors and analysis, follow @EyeOnHockey and @agretz on Twitter and like us on Facebook.