Mike Modano on 2004-05 lockout: 'It was a waste of time'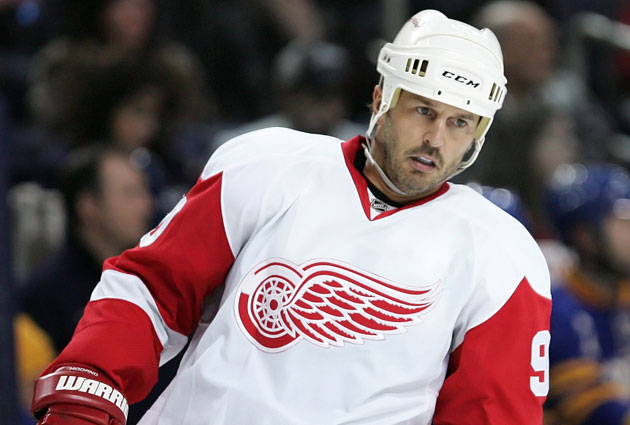 Mike Modano estimates that he lost more than $7 million in salary during the 2004-05 lockout. (Getty Images)
In 2004-05, the NHL became the first major sport to lose an entire season due to a labor dispute. It was a black eye for the league (example: this). Labor disputes are of course nothing new to the hockey world, as no league has lost more games due to work stoppages over the past 20 years.
As of Wednesday we're four days into yet another one.
Former NHL star Mike Modano, who was a member of the Dallas Stars when the '04-05 season was lost, recently told ESPN's Craig Custance of the work stoppage: "It was a waste of time." Modano said that he lost more than $7 million in salary.
"It's money you feel you never get back," Modano told Custance. "At some point, we were sold a bill of goods. Everybody was buying it. Everybody thought, 'Let's not let each other down. Let's do it for the future of the game. Blah, blah, blah.' You're only in the game so long."
He also added that "it's not a battle you're going to feel like you're going to win. It's a negotiation. You feel at some point that both sides will be upset about what they have to give up."
The league seems to be heading down the road toward more missed games. It doesn't seem to be a question of whether or not games will be lost, but simply a matter of how many.
We're less than a week into the league's third lockout and the two sides still haven't had much communication with one another in over a week (at least nothing that can be described as "formal" talks). At this point the only thing lost is the September exhibition schedule, including a game game in Brooklyn between the Islanders and Devils, but that could no doubt change and start to include regular season games as well.
Since 1992 the NHL has lost 1,698 regular season games due to its previous lockouts, far more than any other major North American sport has lost due to labor strife over that stretch.
Modano last appeared in the NHL during the 2010-11 season as a member of the Detroit Red Wings, scoring four goals to go with 11 assists. In 1,499 career games he scored 561 goals.
For more hockey news, rumors and analysis, follow @EyeOnHockey and @agretz on Twitter and like us on Facebook.