NHL lockout: CBA talks expected to resume on Friday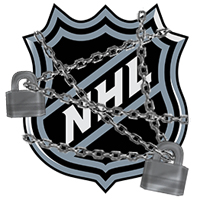 It's been a while, but the NHL and NHLPA are expected to resume labor negotiations on Friday at a yet-to-be-determined location, according to multiple reports, including Chris Johnston of the Canadian Press.
As of Tuesday, the NHL is 10 days into its latest lockout and communication (at least that we know of) between the two sides has been sparse since it began back on Sept. 15.
NHL deputy commissioner Bill Daly and NHLPA special counsel Steve Fehr were part of a meeting on Monday to discuss the final players' share of 2011-12 hockey revenue, but no new CBA matters were discussed. While it's good that the two sides are talking again (finally) it sounds like key economic issues will not be part of the discussion on Friday. And those are obviously the biggest obstacle when it comes to completing a new agreement.
The NHL already has canceled all preseason games through the month of September and could scrap the remaining exhibition schedule any day now. There's also been a threat that the Winter Classic could be canceled as early as November if a new deal isn't reached by then.
Even so, the NHL continues to maintain that it's committed to working out a new deal so regular season games won't be missed.
"We're 100 percent focused on not missing any regular-season games and hopefully we can achieve that objective," said Daly on Monday. "Obviously, we've got to talk before you can get a deal, so I think it's important to get the talks going again. But you also have to have something to say. I think it's fair to say we feel like we need to hear from the Players' Association in a meaningful way because I don't think that they've really moved off their initial proposal, which was made more than a month ago now."
Hopefully by Friday somebody is ready to move. On something. Anything.
The NHL regular season is scheduled to open Oct. 11, while exhibition games were supposed to have started this past weekend.
For more hockey news, rumors and analysis, follow @EyeOnHockey and @agretz on Twitter and like us on Facebook.