NHL lockout: Remainder of preseason games canceled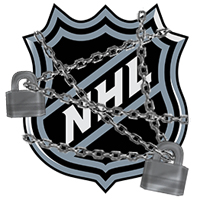 While the players remained locked out by the league, the NHL has canceled the remainder of the preseason, calling off all games through Oct. 9.
This is hardly a surprise. The NHL already canceled the first 60 exhibition games through Sept. 30. Now comes the last 37 of the preseason games. That means the next time we talk about canceling games it will be the regular season, which is supposed to begin Oct. 11.
This was the simple statement from the NHL.
NEW YORK (September 27, 2012) – The National Hockey League announced today the cancellation of the remainder of the 2012 preseason schedule.

The cancellation of the preseason schedule was necessary because of
the absence of a Collective Bargaining Agreement between the NHL Players'
Association and the NHL.
What a lovely tone to go into the resumption of CBA talks with on Friday.
NHL Lockout
| | |
| --- | --- |
| | |
More NHL coverage
It's a pretty safe assumption, at this point, that if the season is going to start on time, a deal will have to be reached in the upcoming three-day round of negotiations. It's also a pretty safe assumption that won't happen, but the NHL likely will wait a little longer before calling off the start of the season.
Just like the last round of cancellations, I don't think too many will be heartbroken. Missing out on exhibitions is actually a blessing for some fans; the preseason games can be a pain sometimes. But there is no such thing as a good cancellation. One game missed is one too many, even if they don't actually count.
It's also worth noting that whenever a deal is reached and the games start back up, we're probably going to have some growing pains to get into the season.
Sure, the preseason might be dull to watch. But training camp and the preseason games serve a purpose, particularly when teams are introducing new players into the fold. Now we're at the point that whenever the season is set to begin, there won't be much of a warmup at all. They will just have to get started.
If you remember the NFL season last year, they dealt with the same issue and things were a bit rusty at first before everything was back normal.
More from Eye on Hockey
NHL cancels first 60 preseason games
CBA talks planned for three days, not just Friday
For more hockey news, rumors and analysis, follow @EyeOnHockey and @StubitsCBS on Twitter and like us on Facebook.