NHL lockout: Your daily hockey fix for day 31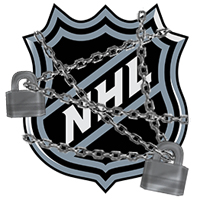 This is Day 31 of the NHL lockout, 2012 edition. Every day, we'll serve up some CBA talk and help you get your hockey fix. Let's begin, shall we?
CBA roundup

• The lockout has eaten up a total of 179 games -- 97 preseason games and 82 regular-season games. Talks will resume on Tuesday.
• Speaking of the talks, it's possible the two sides might actually have conversations about the main economic issues, something that hasn't really happened since the lockout began a month ago. Most of the talks have focused on secondary issues, but nothing will get settled until the financial issues get ironed out. [Canadian Press]
• You know what a good relationship needs? Compromise. And nobody seems willing to do that yet. [Sportsnet]
Everybody is weighing in on the NHL lockout at this point, and that includes movie director (and noted hockey fan) Kevin Smith. [ESPN]
• Jesse Spector of the Sporting News argues the NHL needs to use science to improve the game. I know what else will improve the game: Not having a lockout every seven years. [Sporting News]
• Would the NHL ever consider a luxury tax system? [PHT]
Hockey fix
Let's rewind to 1996 and the third overtime of Game 4 of the Stanley Cup Final when Uwe Krupp's innocent slap shot from the point clinched Colorado's first championship.
For more hockey news, rumors and analysis, follow @EyeOnHockey and @agretz on Twitter and like us on Facebook.