NHL lockout: No talks scheduled before Thursday deadline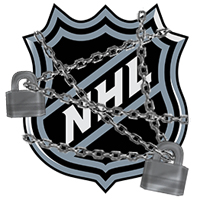 If the NHL is going to have a full 82-game season something major is going to have to happen over the next couple of days. And it doesn't appear to be on the horizon.
As of Tuesday morning, there are no additional talks scheduled between the two sides as they continue to stare each other down after last week's series of meetings resulted in an exchange of proposals but no agreement. The talks ended on Thursday, when the league rejected a series of NHLPA offers within a matter of minutes.
For the full season to be salvaged (it would in theory start on Nov. 2 after a one-week training camp, according to the NHL's latest proposal), a deal must be completed by Thursday. The league has already said any delay beyond that could result in the cancellation of signature events on the regular-season schedule.
"I'm not sure there is any reason to meet if there is nothing new to say," said NHL deputy commissioner Bill Daly in an email to the Canadian Press on Monday.
"Our position was communicated to the union pretty clearly last Tuesday and then again on Thursday. If they have a desire to meet with regard to the proposal we have on the table, they know how to reach us."
According to Sportsnet's Michael Grange, the NHL has yet to hear from the NHLPA. The NHL left Thursday's meetings after the players presented them with a series of offers in response to the league's latest proposal (detailed here) on Tuesday.
The offers from both sides involved 50-50 revenue splits, but the NHL wants that split to start immediately while the players' offers would have seen the split gradually drop to 50-50 over the course of the agreement. The players are also insisting all current contracts be honored.
The NHLPA is also upset that the league gave general managers an opportunity to speak with players about its latest offer without informing the union about it.
Here's what NHLPA special counsel Steve Fehr had to say on that matter, via Renaud Lavoie of RDS:
"Most owners are not allowed to attend bargaining meetings. No owners are allowed to speak to the media about the bargaining. It is interesting that they are secretly unleashed to talk to the players about the meetings the players can attend, but the owners cannot."
At this point, a full season seems like it's nothing more than a pipedream.
The league has already canceled the regular-season schedule through Nov. 1, which has taken away 135 games. If a new deal is reached by Thursday, those games would be rescheduled.
For more hockey news, rumors and analysis, follow @EyeOnHockey and @agretz on Twitter and like us on Facebook.