NHL lockout: Your daily hockey fix for day 41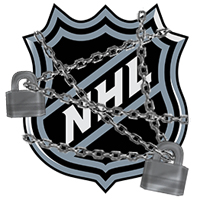 This is Day 41 of the NHL lockout, 2012 edition. Every day, we'll serve up some CBA talk and help you get your hockey fix. Let's begin, shall we?
CBA roundup

• The NHL has already missed 135 games due to the lockout and that number is expected to rise on Friday. The question is how much, and will it include the Winter Classic and All-Star game?
• San Jose Sharks defenseman Dan Boyle is one of the many players that's been through this nonsense before, and he's not happy about it. And he thinks both sides are to blame.
"It sucks. Even though I went through it once it doesn't make it easier," Boyle told Kevin Kurz of CSN Bay Area. "If anything, it's just more frustrating to lose possibly a second year of my career. Careers are so short to begin with, to just have that taken away is pretty frustrating."
He later added: "It's supposed to be a negotiation, and I think right now both sides feel like it's their way or the highway. I think you've got to give to get, and I don't know that we're at that point yet."
Somebody better get there, and soon. [CSN Bay Area]
• Just in case you needed a reminder that neither side is really hurting financially in this and it's next to impossible to feel bad for any owner or player, let's take Dallas Stars forward Derek Roy as an example. Specifically his Tweet from Thursday that featured his rather expensive looking car with the comment: "So loud when I start it that it sets off car alarms in parking garages haha."
Haha, indeed. The joke is on us, I think... [Derek Roy on Twitter]
• Referees and linesmen are feeling the lockout pinch as well. [Calgary Herald]
• Devils general manager Lou Lamoriello has the solution for how the NHL and NHLPA can finally settle this: "Maybe we should do like they do with juries. Lock them in a room until they reach a verdict." [New York Post]
Hockey fix
For your daily hockey fix we give you more of the Russian Rocket, Pavel Bure. What a player...
For more hockey news, rumors and analysis, follow @EyeOnHockey and @agretz on Twitter and like us on Facebook.