NHL lockout: Sidney Crosby among 13 players at Tuesday's negotiations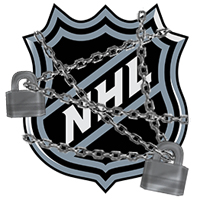 Talks between the NHL and NHLPA will continue on Tuesday at a secret location in New York as the two sides continue to work out a new collective bargaining agreement.
Union leader Donald Fehr met with the media before the meeting and said he hopes that this time around they will make more progress, while also adding "the meeting today is about the issues that divide us."
Thirteen players will be on hand for the talks: Sidney Crosby, David Backes, Craig Adams, Kevin Westgarth, Manny Malhotra, Mathieu Darche, Milan Lucic, Ron Hainsey, Johan Hedberg, Martin Biron, Shawn Thornton, Chris Campoli and Steve Montador.
NHL deputy commissioner Bill Daly and NHLPA special counsel Steve Fehr met over the weekend at a secret location and restarted talks for the first time since Oct. 18. Saturday's talks went well into the night, and both sides came out of the meeting agreeing that the talks were at least somewhat productive and covered a lot of ground.
Neither side has made a new offer since three proposals by the players were rejected last month.
Among the biggest issues remaining are the NHL's "make whole" offer and when the two sides will get to a 50-50 split of hockey related revenue.
It was reported last week that the NHL was willing to compromise on the make whole portion of its most recent proposal, but no new official offer has been made.
For more hockey news, rumors and analysis, follow @EyeOnHockey and @agretz on Twitter and like us on Facebook.