NHL lockout: Your daily hockey fix for Day 62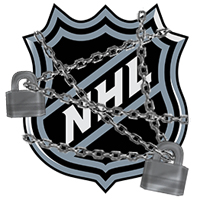 This is Day 62 of the NHL lockout, 2012 edition. Every day, we'll serve up some CBA talk and help you get your hockey fix. Let's begin, shall we?
CBA roundup

• More than two months of this nonsense has cost the NHL 326 regular season games and the Winter Classic. While we hope those numbers don't increase anytime soon, it's looking more and more likely that they will.
• Perhaps the most discouraging thing to come out this week is that NHL commissioner Gary Bettman floated the idea for the two sides to take two weeks off from talks. This just seems -- ridiculous.
Here's what NHL deputy commissioner Bill Daly told the Associated Press on Thursday:
"Gary suggested the possibility of a two-week moratorium. I'm disappointed because we don't have a negotiating partner that has any genuine interest in reaching an agreement. Zero interest."
Let's think about that: The side that suggested a two-week moratorium on talks says they don't have a negotiating partner that has any genuine interest in reaching an agreement.
(And that's not to say the players' side is without any blame here, either, because nobody is innocent at this point. They all reek of failure to some degree.)
The only way this gets settled is through more talks, and taking two weeks off obviously isn't going to achieve that. Is the NHL just trying to outlast the NHLPA and make them give in? Is it just the NHL's way of telling the players, "hey, you're guaranteed to miss another paycheck?" Whatever the reason, it stinks.
Dark times for the NHL. [Associated Press]
• NHLPA special counsel Steve Fehr offered a response, via the AP:
"Of course everyone on the players' side wants to reach an agreement. The players have offered the owners concessions worth about a billion dollars. What exactly have the owners offered the players? We believe that it is more likely that we will make progress if we meet than if we don't. So we are ready to meet.

"If indeed they do not want to meet, it will be at least the third time in the last three months that they have shut down the dialogue, saying they will not meet unless the players meet their preconditions. What does that tell you about their interest in resolving this?"
• Hey, the lockout is tough on everybody. Vancouver Canucks coach Alain Vigneault even had to move back in with his parents. Well -- sort of. His house in Quebec is being renovated, and because there's no hockey to keep him in Vancouver (where he planned to be at this point) he's staying with his folks. [Vancouver Sun]
• Chicago Blackhawks captain Jonathan Toews is starting to seriously consider taking his talents to Europe. [Chicago Tribune]
• Speaking of the Blackhawks, Patrick Sharp is also leaving his options open and is considering joining a team in Switzerland. [CSN Chicago]
Hockey fix
Remember that night back in 2000 when Mario Lemieux came back after three years off and played like he never left? Yeah. That was pretty awesome.
For more hockey news, rumors and analysis, follow @EyeOnHockey and @agretz on Twitter and like us on Facebook.