NHL's middle class: Kris Versteeg, Ian White and the things they say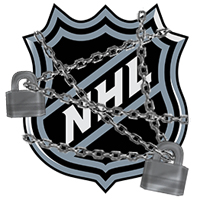 By Eric Macramalla
Eric Macramalla is a partner at a Canadian national law firm and also a sports legal analyst and sports lawyer. You can follow him on Twitter at @EricOnSportsLaw and his sports law blog is located at www.OffsideSportsLaw.com.
This is all getting entertaining. Profoundly unfortunate, but entertaining.

On Monday, Florida Panthers forward Kris Versteeg declared on TSN Radio that Gary Bettman and Bill Daly were "cancers" and have been "polluting this game for far too long."

Last Friday, Detroit Red Wings defenseman Ian White called Bettman an "idiot" and said the commissioner had "done nothing but damage the game."

The average American household income dropped to its lowest level since 1995 last year. According to annual data from the Census Bureau, median income fell to $50,054 in 2011. The poverty rate was at 15 percent as middle-class Americans struggled to stay above the poverty threshold of about $23,000 in annual income for a family of four.

In 2010, the average after-tax income in Canada stood at $65,500 for families and at $26,000 for individuals. About 9 percent of Canadians are under the poverty line, which is estimated at being somewhere at around $35,000 for a family of 4.

Over seven seasons, White has recorded 43 goals and 175 points in 478 games. In 321 games, Versteeg has collected 88 goals and 201 points.

By the time his current deal is up, Versteeg will have made $28,325,000 (assuming no lockout). Versteeg's current deal is for four years and $17.6 million.

This season, White would be in the final year of a two-year contract paying him $5.75 million. As far as his NHL career, White is slated to make all told $11,299,995 (which includes this season).

In 2003, NHL revenue was $2.2 billion. About 73 percent of league revenue went to player costs. In 2011, league revenue was $3.3 billion, a jump of $1.1 billion in 7 years.

Prior to the 2004-05 lockout, the average NHL franchise was worth $163.3 million. According to Forbes, the average NHL franchise in 2011 was valued at $239.83 million.

If this is what it means to be an "idiot," I'll take it.
Seems like the NHL has served Versteeg and White quite well. Neither would be mistaken for Evgeni Malkin or Steven Stamkos. White and Versteeg are the NHL's middle class and have earned a very good living in a league that has worked tirelessly to increase its profile in a very competitive marketplace. Indeed, the NHL has made substantial strides in growing its business and brand over the past decade.

And finally, the inflammatory statements made by White and Versteeg do absolutely nothing to advance the discussion, represent a needless distraction and only reflect poorly on the NHL player population as a whole. That's particularly the case for someone watching all this from America's real middle class.

The optics here are just plain bad.

And the accusations are just plain wrong.