NHL lockout: Your daily hockey fix for Day 68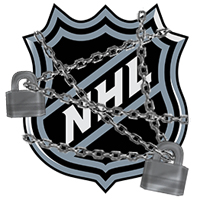 This is Day 68 of the NHL lockout, 2012 edition. Every day, we'll serve up some CBA talk and help you get your hockey fix. Let's begin, shall we?
CBA roundup
• Happy Thanksgiving, hockey fans! It's Day 68 of the NHL lockout because the NHL apparently isn't very thankful for your loyal support and willingness to put up with lockout after lockout, or something. The games-missed tracker remains at 326 plus the Winter Classic, but more will be coming. It's possible the All-Star Game could hit the chopping block on Friday.
• One player who's growing frustrated with the lockout? Washington Capitals defenseman Roman Hamrlik, who told iSport.cz out of the Czech Republic that if the season is lost, Donald Fehr should be removed from his position as head of the NHLPA.
Here are his comments, as translated by Roman Jedlicka:
"I am disgusted. We have to push Fehr to the wall to get the deal. Time is against us. We lost 1/4 [of the] season, it is $425 million. Who will give it back to us? Mr. Fehr? There should be voting between players. Four questions -- YES or NO -- then count it. If half of players say lets play, then they should sign new CBA. If there is no season he should leave and we will find someone new. Time is our enemy."
As Jedlicka pointed out, Hamrlik is one of just 14 NHL players who has had to experience all three of the lockouts. And given that he's 38 years old and at the end of his career, you can probably understand why he's so eager to get back on the ice. The bigger question is whether this is just one guy speaking out, or if cracks are starting to develop within the ranks of the NHLPA. [iSport.cz]
• If you ask Montreal Canadiens forward Erik Cole, it's just one guy speaking out and Cole isn't happy about it.
"This (Hamrlik) is one guy out of 700-plus guys (in the NHLPA), this is the one guy who's actually tried to have conversations with some of the guys we've skated with (during the lockout) and they've all just been, 'Hammer, seriously, wake up,'" Cole told Dave Stubbs of the Montreal Gazette.
"For him to come out and say this, it's the most selfish thing I've heard during the lockout. Without a doubt. It's just disappointing. You'd think the veteran guys are the guys who'd take more pride in what other veteran guys sacrificed in the last lockout, how we all benefited from that as a group. Some guys never played again."
And that's just it: Hamrlik, at the age of 38, is probably afraid he's never going to play again if he loses an entire season. As a player who's already lost one full season of his career (when he was still probably in his prime) and half of another one earlier in his career he sees what's happening and doesn't want to go through it again. [Hockey Inside Out]
• One of the more bizarre moments of the NHL lockout took place Wednesday during Gary Bettman's press conference. A disgruntled Flyers fan crashed the press conference and tried to ask Bettman a couple of questions. He ended up speaking to him one-on-one after the press conference had concluded. [New York Daily News]
Hockey fix
Since today is Day 68 of the NHL lockout, here is the greatest No. 68 in NHL history: Jaromir Jagr. He's still going strong, having signed with the Dallas Stars this offseason. Maybe one day we'll actually get to see him play in a Stars uniform ...
For more hockey news, rumors and analysis, follow @EyeOnHockey and @agretz on Twitter and like us on Facebook.