NHL lockout: Players/owners-only meeting stretches into night as optimism rises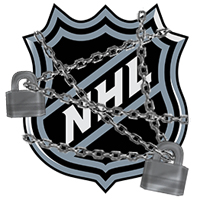 Talks resumed in the ongoing effort to end the NHL lockout on Tuesday in New York between 18 players and six owners -- without union head Donald Fehr or NHL commissioner Gary Bettman present.
Five-and-a-half hours later, they were still talking and planning more talks for Tuesday night before Wednesday's Board of Governors meeting. If that sounds like it's positive, it's probably because it is. In fact, all the early indications are things are positive.
When the meeting was scheduled, expectations were predictably low. It didn't seem that there was much hope of progress considering federal mediators couldn't bring the sides closer and it didn't seem likely there would be much give and take, neither side seemed to have much room for making headway. In short, it seemed like it was going to be another colossal waste of time.
As the day goes on, that is starting to change. For an indication, see this from Chris Botta of the Sports Business Journal, one of the more pessimistic people in this lockout.
Text from player source: "You were wrong. Wasn't a waste. Will know more by Thursday. Good meeting. I'm optimistic."

— Chris Botta (@ChrisBottaNHL) December 5, 2012
Why the cautious turn in the tenor? Perhaps it has been the introduction of fresh blood to the negotiations. There are some owners who haven't been part of the process before that have been involved in this latest go-round. Owners like the Penguins' Ron Burkle, a man described as being player-friendly and a definite moderate.
It seems like his presence has been nothing but positive.
Hearing that Ron Burkle has been voice of reason today. Obviously, with Crosby in room it creates a interesting dynamic.

— John Shannon (@JSportsnet) December 5, 2012
The most common phrase being thrown across the hockey media world tonight is cautious optimism, so it's important to remember that there is still plenty of work to be done. It's also important to remember that we haven't heard directly from the parties involved in this meeting and things could change. Things could also change when their heads are given all the details and after the NHL's Board of Governors.
Or it might even change in the late-night session as it appears the heads on each side are returning to the negotiations.
Now it appears both Gary Bettman and Donald Fehr will be joining tonight's meetings.

— Josh Rimer (@JoshRimerHockey) December 5, 2012
If things do turn sour, can you imagine the heat that will be Bettman and Fehr after it seemed like things were actually going well?
But all things considered right now, it seems like progress is the word of the day.
For more hockey news, rumors and analysis, follow @EyeOnHockey and @StubitsCBS on Twitter and like us on Facebook.