NHL lockout: Your daily hockey fix for Day 82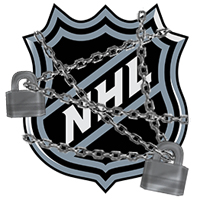 This is Day 82 of the NHL lockout, 2012 edition. Every day, we'll serve up some CBA talk and help you get your hockey fix. Let's begin, shall we?
CBA roundup
• The NHL has now canceled 422 regular-season games, lost the Winter Classic in Ann Arbor, Mich., and the All-Star weekend in Columbus.
• In the past 48 hours, the players and the union have spent roughly 17 hours negotiating with a sense of urgency. It leads to one simple question from George Johnson: Where the heck was this intensity level a few months ago?
Honestly, it leaves you shaking your head.

If one night of serious discussion with the right people involved is what was needed to trigger meaningful dialogue, both sides should be ashamed — or at least, more ashamed — at the lost prestige, the lost revenue, the lost loyalty.

By barring commissioner Gary Bettman and the Donald, the main protagonists in this nasty business, from the room on Tuesday, unencumbered by their grating, condescending George and Martha/Who's Afraid of Virginia Woolf? routine, the initial bargaining session lasted for over five hours. (Calgary Herald)
• There are still a ton of questions left to be answered, so Kevin McGran took it upon himself to be both the interviewer and the interviewee with a Q&A session. Among the pressing questions:
Q. What would the schedule look like?

A. Two guesses here, but most likely the NHL would pick up where it left off, squeeze games in where it can and add games in April. It would mean an unbalanced schedule. Another idea is to play conference games only (the league did it this way in 1995 in a 48-game, lockout-shortened season). Either way, look for the Stanley Cup to played later in June.

Q. How long will the season be?

A. If they get a deal done before the end of 2012, the season could be as long as 60 games. There is talk the NHL has a 56-game schedule prepared. (Toronto Star)
• Some have seen the fact that negotiations have picked up and seemed to make progress as soon as Bettman (and Donald Fehr) stepped out of the negotiating rooms. Scott Burnside says that shouldn't be a wild indictment of Bettman at all.
Is Bettman a genius for suggesting that he and his NHL Players' Association counterpart, executive director Donald Fehr, step away from the process after a failed attempt at federal mediation last week?

Credit Bettman for understanding that with the season hanging in the balance, the air had become so toxic in those rare moments the two sides actually found enough reason to be in the same room that the loathing and mistrust trumped all other issues and that the two men stepping back would allow that air to be cleared. (ESPN.com)
• One relatively small thing that did come out of Wednesday's meetings that constituted an agreement? They will continue to fund the Senior Player Benefit plan even if there is no CBA in place. (Toronto Star)
• Remember how the NHLPA tried to challenge the lockout in Quebec as being illegal in regards to the labor laws of that province and the Montreal Canadiens? Well there was supposed to be a hearing on Thursday, but the NHL and NHLPA requested and were granted adjournments. (Pro Hockey Talk)
• One of the big moments of a long Wednesday in New York City was the Board of Governors meetings. Simply, who are these governors, where do they get their wealth? The CBC has your little cheat sheet. (CBC)
Hockey fix
A name that's been popping up a bit in the past couple of days has been Mario Lemeiux given that he's part owner of the Pittsburgh Penguins and his co-owner (Ron Burkle) and star player (Sidney Crosby) have reportedly been instrumental in this process yielding at least a little progress. So that gives us an excuse to show this gem from Lemeiux in Game 2 of the 1991 Stanley Cup Final against the North Stars.
Simulated scores
• Games have been canceled, and your favorite players are overseas, but you can still see how your team would be doing. PredictionMachine.com uses its play-by-play technology to simulate each game from the original schedule and predict the outcomes. Just because the NHL isn't playing on the ice doesn't mean we can't play the games. So, here are the "results" from the games that were scheduled for Thursday night.
Thursday night's schedule
Winner
Winner record
Loser
Loser record
Sabres 4
9-15-1
Canadiens 3
11-14-4
Hurricanes 9
12-17-5
Maple Leafs 5
4-20-6
Rangers 9
17-8-5
Avalanche 1
6-20-3
Flyers 3
20-6-1
Sharks 1
12-13-3
Blues 8
16-7-1
Penguins 8
20-6-2
Flames 6
9-14-2
Stars 0
6-23-4
Oilers 1
11-14-5
Senators 0
14-11-2
Canucks 4
18-8-2
Predators 3
16-10-3
Kings 1
17-10-4
Panthers 0 (overtime)
10-15-5
For more hockey news, rumors and analysis, follow @EyeOnHockey and @StubitsCBS on Twitter and like us on Facebook.