NHL lockout: Mediators to rejoin CBA talks on Wednesday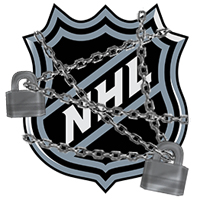 When the NHL and the NHLPA get back together Wednesday at an undisclosed location to resume talks after nearly a week off, they will once again be joined by mediators.
The news was first reported by former player and current TSN analyst Aaron Ward.
The reintroduction of mediation into the process is, well, a surprise. Federal mediators briefly entered the picture a couple of weeks ago and then left after just two meetings, saying the sides remained too far apart for them to help broker a deal. That was followed by three days of meetings between just players and owners in New York. No mediators, no Donald Fehr, no Gary Bettman, and there seemed to be some progress before talks were derailed on Thursday.
Part of the issue was that the players wanted to have Fehr back at the negotiating table to potentially help close a deal. They're experts at playing hockey and are relying on Fehr -- the expert at the inner workings of collective bargaining -- to negotiate a deal.
Now the Wednesday meeting isn't going to feature any owners, it will be the NHL's main group led by Bettman and Bill Daly again, but the fact that mediators are coming back into the picture can be seen as a good sign. For real this time.
Yes, last time it proved to be pretty much a useless effort, but if the mediators are willing to come back into the picture, I believe they must be close to a deal. Why else would they come back so soon after pretty much saying the situation was hopeless?
But that's still just wishful thinking. There's no clue where the negotiations stand now after Bettman stated on Thursday that the most recent offer was off the table. Perhaps mediators could talk them back into it -- if they indeed were intent on going through with the threat.
The surprising part of the return of the mediators, more than anything, is that the NHL had made it clear that it saw no need for mediation -- mediators' decisions are not binding. It's still up to the two sides to come to an agreement. Obviously, they have relented, likely at further requests of the NHLPA to have another set of ears in the room to help try to finish off a deal.
"Different circumstances. Different stage of negotiations," Daly wrote in an email to Tom Gulitti of the Bergen Record.
Different good or different bad? It's most likely different good or again, the mediators likely wouldn't be coming back into the picture.
A reminder: The intent of using mediators is for them to come in and help try to keep things on target toward a deal and try to bridge the gaps. It probably doesn't hurt having some professionals in the room who can keep things on point and civil, possibly a new concern with how theatric and somewhat nasty it all got on Thursday night.
Will mediators help the process this time? Who knows, but even if they don't the approach should be the same now as it was then: Hey, they can't hurt, right?
For more hockey news, rumors and analysis, follow @EyeOnHockey and @StubitsCBS on Twitter and like us on Facebook.