NHL lockout: Your daily hockey fix for Day 93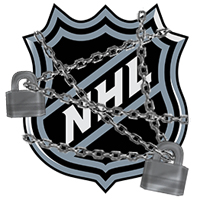 This is Day 93 of the NHL lockout, 2012 edition. Every day, we'll serve up some CBA talk and help you get your hockey fix. Let's begin, shall we?
CBA roundup
• The NHL has now wiped out 526 regular-season games, lost the Winter Classic in Ann Arbor, Mich., and the All-Star weekend in Columbus.
• As the 13th official week of the NHL lockout begins, what happens in the courtroom has taken precedence over what happens in the conference room. If you're wondering what all this legal mumbo jumbo means and what's going to happen now, Eric Macramalla answers all the questions you might have about the lockout litigation that possibly awaits. (TSN)
• On Sunday the players began voting on whether they should, in fact, file a disclaimer of interest and absolve the union leadership so they can file an antitrust lawsuit against the league. The voting will be open five days, and the expectation is that it will go through, according to Daily News Flyers beat writer Frank Seravalli.
The measure is expected to pass somewhat easily among the NHLPA's membership. Why? For one, it's a sign of solidarity. Not passing the movement clearly preferred by leadership -- also known as NHLPA executive director Donald Fehr -- would be a huge win for the league.

More importantly, a vote to allow the possibility of the filing of a "disclaimer of interest" is just that. A possibility. Clearly, not all 750 players see this lockout shaping up the same way, especially those who see the light at the end of their careers and those living contract-to-contract. (Philadelphia Daily News)
• Now that the NHL lockout is headed for the courts before the rinks, our focus is on who was assigned to cases, not AHL affiliates or junior teams.
Also on Sunday we learned that U.S. District Judge Paul A. Engelmayer will hear the NHL's lawsuit against the players for attempting to decertify and thus not bargaining in good faith and attempts to establish that the lockout is legal. The Associated Press describes Engelmayer like this:
The NHL's lawsuit against its players was assigned to a relatively new federal judge who is a longtime New York Yankees fan and a former federal prosecutor.

Not quite sure what the Yankees have to do with anything, but there you go. (AP)
• Something that didn't happen on Sunday or at any point over the weekend? The two sides didn't actually talk, according to Katie Strang of ESPN New York. Just because they are all gearing up for a battle in the courts doesn't mean negotiations can't continue and a deal can't be reached. They just aren't continuing.
#CBA No contact between NHL and NHLPA over the weekend. We'll see if that changes today...

— Katie Strang (@KatieStrangESPN) December 17, 2012
• Of course we know that Donald Fehr has been here, done this before as the head of the baseball players union for years. At times he seems to lack emotion and be almost robotic; it's part of what makes him such a tough negotiator.
"He is as impervious to media criticism as anyone I've ever met," said Dodgers President Stan Kasten, a friend of both Fehr and NHL Commissioner Gary Bettman.
Bill Shaikin took a look at Fehr's role in this lockout as it stands now, similar to the look colleague Helene Elliott did on Sunday. Both are good, in-depth and dare we say character-building stories. (LA Times)
• Courtesy of Reddit, here's a cartoon that appeared in a newspaper that is anything but funny. OK, it's a little bit funny, but it's sad, a reminder of the coal in hockey fans' stockings this Christmas.
Hockey fix
Today's hockey fix is very much nostalgic and probably sad for a lot of fans: the final minutes of action in Hartford Whalers history, the last game played by the franchise in Connecticut before moving to North Carolina. The Whalers are a classic example of a team that has become infinitely more popular since it disappeared than it was when they existed, but there were still plenty of fans and many very sad to see the team leave. It would please so many hockey fans to see the Whalers return, but this will have to do.
Simulated scores
• Games have been canceled, and your favorite players are overseas, but you can still see how your team would be doing. PredictionMachine.com uses its play-by-play technology to simulate each game from the original schedule and predict the outcomes. Just because the NHL isn't playing on the ice doesn't mean we can't play the games. So, here are the "results" from the games that were scheduled for Monday night.
Monday night's schedule
Winner
Winner record
Loser
Loser record
Bruins 1
24-7-1
Kings 0 (overtime)
19-12-6
Penguins 12
24-8-3
Devils 0
15-13-2
Capitals 5
16-15-2
Panthers 0
10-19-6
Canadiens 1
13-18-4
Sabres 0 (overtime)
11-18-2
Blue Jackets 8
6-23-6
Jets 7
11-17-4
For more hockey news, rumors and analysis, follow @EyeOnHockey and @StubitsCBS on Twitter and like us on Facebook.