NHL lockout: Hockey fix for Day 97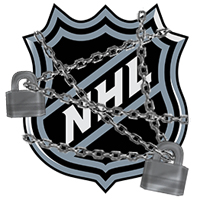 This is Day 97 of the NHL lockout, 2012 edition. Every day, we'll serve up some CBA talk and help you get your hockey fix. Let's begin, shall we?
CBA roundup
• Thursday's round of cancellations brought the games missed tracker up to an unbelievable 626 regular-season games. There's also the NHL Winter Classic in Ann Arbor, Mich., that's gone, as well as the NHL All-Star Weekend in Columbus, Ohio.
Gary Bettman has been NHL commissioner for 20 years, but in reality has only had 18 seasons played under his watch. Two half-seasons have been lost to labor strife (half of the 1994-95 campaign and now half of the 2012-13 season) plus an entire season in 2004-05.
It's pretty incredible when you think about it, in an embarrassing and sad sort of way.
• Nashville Predators defenseman Hal Gill combines the NHL lockout and the Mayan doomsday theory into one quote to Josh Cooper of the Tennesseean.
Hal Gill on latest cancellations: "Maybe they are waiting for the Mayan predictions to get them off the hook"

— JoshuaCooper (@JoshuaCooper) December 20, 2012
• Kevin Allen of USA Today thinks that the new NHL CBA could result in more sign-and-trade deals.
Although no one can be sure exactly how that would play out, the educated guess is it will mean even fewer stars entering free agency and more sign-and-trade situations.

"You are going to exactly what you see in the NBA," said former NHL general manager Craig Button. "You will sign your player for the longer deal and you will trade for assets."

If a team was planning to try sign Suter last summer as a free agent, and these rules were in place, would it have been willing to give up a first-round pick, or another player, to Nashville to have the Predators sign him for the two extra years and then trade him?

"I think you would do that," Button said. "But what the players really lose here is the ability to go out and really have people compete for their services. This would be a big loss for players."

Essentially, the sign-and-trade would force a player to decide where he might want to sign when his contract expires and then see if his former team could work it a deal. That's not the same as opening up yourself to the highest bidder.
• Three holiday gift ideas for the forlorn hockey fan. [On The Forecheck]
• Player agent Neil Abbott thinks it's probably 70-30 or 80-20 we don't have an NHL season at this point. [Boston Herald]
• Kyle Turris is still going on about his time in Finland, telling Sportsnet's Ian Mendes, "It was just a mischaracterization of my experience. There were places that I didn't like to eat, but at the same time there were places I loved. Yeah, it was dark, but that's the way it is there. But I enjoyed it. You find ways to adapt, and that's what I did. At the end of the day, it was a great experience and I really enjoyed it."
Still not sure why this was such a big deal. So he said he didn't like the food or the language barrier in a foreign country, and there was little to do in Finland. That's not a crime.[Sportsnet]
Hockey fix
Not many players have worn No. 97 in the NHL, but Jeremy Roenick was easily the best (he wore it in Phoenix, Philadelphia and Los Angeles). So here he is scoring his 500th career goal (and what a way to do it!) when he was a member of the San Jose Sharks.
For more hockey news, rumors and analysis, follow @EyeOnHockey and @agretz on Twitter and like us on Facebook.