NHL lockout: Sides in contact; talks could resume day after Christmas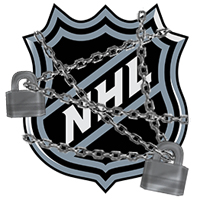 Stop the presses. The NHL and NHLPA were back in contact on Saturday, at least reopening the conversation that had been silent for almost a week
According to Sportsnet's John Shannon, the brokers of conversation on each side -- Bill Daly for the NHL and Steve Fehr for the union -- picked up their phones and spoke to each other. Perhaps it was just to wish the other a Merry Christmas, but we've got higher hopes than that.
Really, the question that everybody wants to know now is whether that means actual negotiations will resume in the near future. After all, the league just canceled all games through Jan. 14 and the next round of cancellations figures to be the big haircut, not just a trim.
The good news is that it does look like they could all be sitting down together just after the holiday.
Don't be surprised if the talks between the 2 sides resume as early as the 26th or 27th, at the latest. #NHLLockout

— John Shannon (@JSportsnet) December 23, 2012
Let's keep our fingers crossed that this won't resemble your typical family meal at the holidays that so many people don't look forward to. It would be nice if they can actually get something done again.
It seems like a really long time ago now, but when they last left off, the mediators were once again leaving the scene as no progress was made in a couple of days worth of talks. The massive stumbling block appears to be the issue of contract cap limits. The NHL is insistent be at five years (seven for players who re-sign with their teams) while the players have the number set at eight. There are certainly other issues that remain, too, such as the length of the next CBA deal, but that seems to be the biggest hurdle.
We're to the point where we have literally just a couple of weeks left. So if everybody is going to make Daly look good on his prediction that there will be a season, then they need to get talking. It looks like that will start soon enough.
Let's hope a little Christmas cheer will go a long way.
For more hockey news, rumors and analysis, follow @EyeOnHockey and @StubitsCBS on Twitter and like us on Facebook.