NHL lockout: Your daily hockey fix for Day 106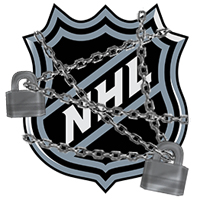 This is Day 106 of the NHL lockout, 2012 edition. Every day, we'll serve up some CBA talk and help you get your hockey fix. Let's begin, shall we?
CBA roundup
• We should be getting ready for the NHL Winter Classic between the Toronto Maple Leafs and Detroit Red Wings in Ann Arbor, Mich. but that was cancelled as a result of the lockout. The NHL All-Star Weekend has also been scrapped, as well as 626 regular-season games.
• We could be looking at the resumption of face-to-face meetings on Sunday in New York after the NHL's somewhat surprising proposal handed to the players a couple days ago. Whether the face-to-face happens Sunday or Monday, the sides are talking again and a formal response from the players shouldn't be far behind. (TSN)
• While the NHL's latest offer appears to be another step closer to getting a deal done soon, Elliotte Friedman reminds everybody who the league is dealing with here in Donald Fehr. Patience is his middle name, and the league can't get flustered by it.
They're tired, but they're listening.

That's why it will be very important for Gary Bettman and Bill Daly to control their frustration. Fehr is an infuriating opponent. He stalls, he delays, he takes longer water breaks than a camel at a Saharan oasis. He's already slowed down this process, asking for more clarifications on the NHL's latest offer, meaning actual negotiations will start later than the league wanted.
Luckily for everybody who has had more than enough of the lockout (raises hand), the finish line is about two weeks away. (CBC)
• On the NHLPA side of things, Larry Brooks -- who has been more than vocal in his support of the players -- said now is the time for the players to stop thinking about the future and get selfish.
For what the players -- who have fought the good fight every step of the way -- must weigh is whether a deal that better serves the rank-and-file will be available in the ashes of a canceled season and whether players whose NHL windows are closing could possibly recoup the losses that would accompany cancellation.

It's time, for the first time, for these players to be selfish and put themselves first, ahead of the generation that will follow. Some locked out three times, many more locked out twice, these world-class athletes have paid enough of a price. (New York Post)
• One emerging issue with the league's proposed drop to a $60 million cap will be the damage done to big-spending teams. That will be a lot of money to cut for teams that were built to win and were perfectly within the rules of the previous CBA. Michael Grange explains how that could turn chaotic.
Clubs like Boston, Philadelphia and Vancouver have been loading up on contracts to deliver themselves a reasonable window to contend for a Stanley Cup.

The result is a lot of guaranteed money on the books. If the cap comes down to $60 million, filling out a 23-man becomes a challenge.

The Vancouver Canucks already owe $60.7 million to just 13 players in 2013-14 (figures provided by capgeek.com); Philadelphia owes $59 million to 16 players and Boston will be trying to find seven players with just $2.9 million to spend.
So one idea could be to have the salary cap be higher than the $60 million mark. But if that's the case, the much-dreaded escrow (seriously, it's like a dirty word in a locker room) will soar. (Sportsnet)
• No matter the issues or however the negotiations play out in the next few days, Scott Burnside says it's about time they all shut it and actually negotiate so the game can come back.
Fehr will have to decide just how far he can push the envelope without leaving everything in tatters, including his own reputation. Remember it was Fehr who, flanked by some of the game's most influential players, insisted the two sides were achingly close to a deal. If that is so, the league's latest offer represents an even greater narrowing of an already narrow gap.

The league, on the other hand, will have to resist its standard response at the first sign of push-back from the union, which is to pitch a fit or try and discredit Fehr.

It is, in short, time to think big picture for once in this odious process.
If everybody wants to play hockey games, it's too late to play games. (ESPN)
• All those fan threats of canceled season tickets and such? Not many appear to be following through with them, at least in Canada.
There are more than 100,000 Canadians who hold season tickets for their local NHL team, but fewer than 200 are believed to have cancelled during the lockout so far.

That means if there is going to be any resounding anger directed at the league over missing another huge chunk of games due to a work stoppage -- the NHL's third in 18 years -- it likely won't be evident among the hard-core members of the seven Canadian teams' fan bases.
I never believed the Canadian teams would have a lot of problems, but I did expect more to cancel than that. My assumption was always that fans waiting for season tickets would fill in the vacancies from angry fans. (Globe and Mail)
Hockey fix
We're going to present a couple more shootout moves, both from the past few days in places where they are still playing hockey. First, Mike Ratchuk of HDD Telemach Olimpija.
Then the ol' spin-o-rama was pulled off by Red Wings prospect Gustav Nyquist playing for the Grand Rapids Griffins.
• The simulated season took a brief holiday hiatus, but it's back.
Games have been canceled, and your favorite players are overseas, but you can still see how your team would be doing. PredictionMachine.com uses its play-by-play technology to simulate each game from the original schedule and predict the outcomes. Just because the NHL isn't playing on the ice doesn't mean we can't play the games. So, here is the "result" from the game that was scheduled for Sunday.
Sunday's schedule
Winner
Winner record
Loser
Loser record
Blackhawks 7
25-11-3
Oilers 0
16-19-9
For more hockey news, rumors and analysis, follow @EyeOnHockey and @StubitsCBS on Twitter and like us on Facebook.