NHL lockout: League responds to union, meeting expected Wednesday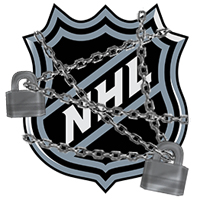 For the second time in as many days, the NHL and NHLPA gathered for a face-to-face meeting in New York City to share proposals in the seemingly never-ending CBA negotiations. Tuesday's meeting consisted of the NHL presenting the union with a response to the recent offer from the players.
Earlier in the day the sides held internal meetings and also had some small groups, all while the NHL was crafting the new proposal in a response to the union's offer that was tabled on New Year's Eve.
The formal meeting was initially expected to begin around 5 ET before that was delayed to 6:30 and then was finally pushed back to just before 9 p.m. The delay wasn't horrible, though, because the NHL was using the time to prepare its comprehensive response.
The meeting lasted about half an hour before it broke off for the same reason it ended on Monday night: The other side needs time to review the new offer.
"We have to go through the NHL document," NHLPA boss Donald Fehr said. "I would expect to meet with them tomorrow."
On a positive note, Gary Bettman and Fehr were on the same page in that regard.
"We anticipate being back together tomorrow," Bettman said, while confirming the league gave the players a complete response. "We're clearly not done.
"It's a process that's ongoing and I'm thankful for that."
As for what the response was, neither side would say much but Bettman did say the league budged some on a couple of the issues while standing firm on others.
That was pretty much all she wrote for the comments. They were brief, which is fantastic at this point. The posturing seems to be done and Fehr didn't tip his hand on how he felt about the NHL's response on Tuesday night. It indicates that they're getting down to business as the negotiating window begins to close.
It's hard to remember considering how these CBA negotiations have gone up until now, but this is how it should go. One side presents an offer, the other reviews it and prepares a proper response. Rinse and repeat. It's much better than the pattern of receiving an offer and then storming out of the room in a hissy fit.
The sessions earlier in the day did produce a bit of a hiccup as some issues that we had previously thought were pretty much all wrapped up were brought up again.
Among the issues discussed today in smaller groups by the NHL and NHLPA were pensions and revenue sharing.

— Chris Johnston (@reporterchris) January 2, 2013
It's not a ton to be worried about as these issues are probably tied together with all the others but it's just an example of how there is still plenty of work to be done here, as Bettman said. That said, it sure doesn't feel like we're a long way away but you can never be sure and certainly can't count your chickens before they hatch.
For more hockey news, rumors and analysis, follow @EyeOnHockey and @StubitsCBS on Twitter and like us on Facebook.