Dear NHL owners: You're not really sorry
Season Preview: Team previews | Expert picks | 50 things to watch | Top 50 players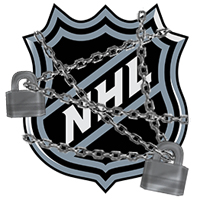 After 113 days and more than 600 cancelled regular-season games (including the Winter Classic), the NHL finally decided that it was time for its stupid lockout, its third in the past 18 years, to come to an end just in time for a 48-game regular season.
As we speak, workers at every arena across the league are probably digging out the "Thank You Fans" stencils that were used to decorate the ice during the 2005-06 season, when the league came back from its full-season work stoppage in 2004-05.
And now they can't wait to fall all over themselves to tell you how sorry they are for it.
The only problem is they're not really sorry. They can't be. Keep in mind that back in September, every NHL owner -- that includes you, Pittsburgh -- voted to support a lockout.
Every. Single. One. Of. Them. They were all in favor it.
And, again, they're not sorry about it. They made a business decision, one that was for their own long-term benefit, and it was nothing more than that.
I would rather the NHL owners said nothing at this point and just focused on putting their product back on the ice -- and doing whatever they can to improve it -- than waste our time with press releases telling us how sorry they are for making a business decision that was, again, for their own benefit.
You want to show that you're sorry? Lower ticket prices like you promised to do after the last stupid lockout. Or, hell, just give your loyal season-ticket holders -- the ones who didn't cancel during your third stupid lockout in 18 years -- a free beer some night instead of charging them $9.50 for a watered down Coors Light.
And I acknowledge there is zero chance that either of those things happens.
But at least some of them said they're sorry for their third lockout in 18 years.
For more hockey news, rumors and analysis, follow @EyeOnHockey and @agretz on Twitter and like us on Facebook.