NHL lockout: BOG to meet Wed.; Bill Daly expects camps to open Sunday
Season Preview: Team previews | Expert picks | 50 things to watch | Top 50 players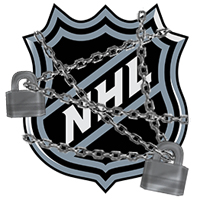 While the cloud of the lockout has been lifted with the news of a tentative deal, the lockout is technically still choking the NHL. That is to say it's still in place until the new CBA is ratified by both the players and the owners.
The first half of that ratification process is expected to come on Wednesday.
On Tuesday, the NHL announced it will have a media availability in New York at 4 p.m. ET following the Board of Governors' meeting at 1 ET. In that time, the belief is that the Board will be briefed and the owners will approve the new deal. The chances of them rejecting it at this point are slim to none.
After that, the players will get their crack at ratifying the proposal. Considering there are more than 700 members of the NHLPA, the process will take a little longer.
The jist? Expect the new CBA to officially be in place come Saturday and for camps to open on Sunday.
NHL training camps expected to open Sunday, according to Bill Daly.

— Chris Johnston (@reporterchris) January 8, 2013
From there, it will likely be only a few days of training camp before the NHL drops the puck on the 2013 season starting on Saturday, Jan. 19.
It has been a terribly long process waiting for a deal to be reached. We're going to have to wait just a few more days for it to technically be done. But, alas, it's coming up.
Once training camps open, teams will be free to not only sign their own players (there are still some restricted free agents without deals) but to begin wheeling and dealing if they so desire. Washington Capitals GM George McPhee said on Tuesday that he has already heard a lot of chatter between GMs about potential deals.
Hockey is almost here.
For more hockey news, rumors and analysis, follow @EyeOnHockey and @StubitsCBS on Twitter and like us on Facebook.