Panthers season tickets start at $7, come with free jersey and parking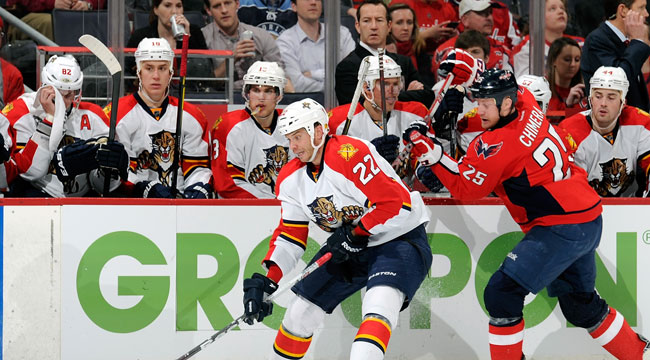 You can see the Florida Panthers for as low as $168. For the entire season. (Getty Images)
Preview: Team-by-team | Picks | 50 things to watch | Top 50 players | All-NHL
In the race to see which team can come up with the best promotion to help get fans back in the building after yet another NHL lockout, the Florida Panthers might be winning.
Given some of their past ticket promotions, that probably shouldn't be much of a surprise.
The Panthers have season-ticket packages starting as low as $7 per game (that's $168 per seat for the season). Even better? You also get a free jersey (one per seat with a maximum of six) and free parking.
Just for some perspective on that price for the full season, club seats for one Toronto Maple Leafs game start at $165. Lower-bowl seats at Madison Square Garden to see the Rangers range from $114 to $370 per game.
The retail value on that free jersey is about $125 if you were to purchase it at the NHL store.
The $7 seats are located in the upper deck (row 11 and higher) at both ends of the rink. And for that price who really cares where they're at? Some people actually prefer watching games from that angle (like me, for example).
Some of the other promotions being offered by teams this season include the Sabres and Penguins offering discounted merhandise through the first few home games (the Penguins are also giving out free concession items for the first four home games) and the Tampa Bay Lightning offering a select number of season tickets (for a limited time) for $200 for the season. The Nashville Predators had a promotion going that if you bought tickets for the home opener, you were able to get tickets to the second game for free.
For more hockey news, rumors and analysis, follow @EyeOnHockey and @agretz on Twitter and like us on Facebook.