NHL rumors: Portland emerging as possible relocation target?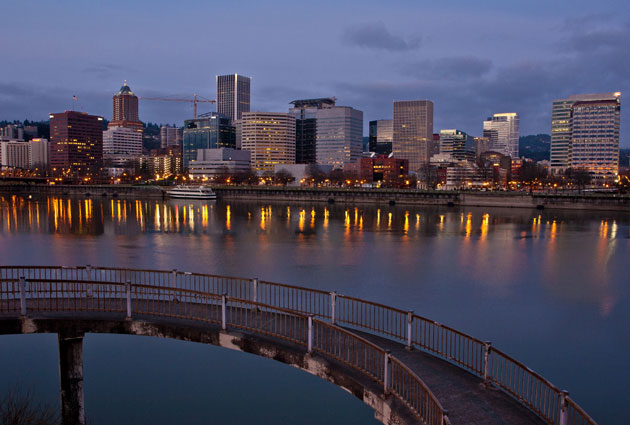 Portland, Ore., has an arena that could host the NHL right away. (Getty Images)
More NHL: Scores | Standings | Odds | Fight-O-Meter | League Leaders | Rumors
Up until now, the possible relocation of the Phoenix Coyotes has centered on two cities; Seattle and Quebec City. Now there is a new city emerging, and no, it's not Markham, Ontario. Try Portland, Ore.
It was interesting to hear some reports surfacing earlier this week when the deadline for Greg Jamison to buy the Coyotes under a favorable lease deal expired. Mainly, there was mention of possibly another suitor to the party, adding another layer to this complex story.
According to Craig Morgan of Fox Sports Arizona, that would be Calgary-based oil mogul Bill Gallacher. Gallacher just happens to be the owner of the WHL's Portland Winterhawks.
If Gallacher does get involved and tries to buy the franchise, you can surely bet the relocation talk will begin immediately. Portland has something that Seattle and Quebec City don't have: an NHL-ready arena at the moment.
The Rose Garden, home of the Winterhawks as well as the NBA's Portland Trailblazers, would be suitable from Day 1. The arena opened in 1995 but isn't exactly out of date. For hockey it has a capacity of 17,544.
Many of the advantages that Seattle would have over Quebec City, such as being an American market and on the West Coast, would translate over to Portland as well. The media market in Portland wouldn't quite compare with Seattle or Phoenix, but it would beat a Canadian market as far as American television is concerned.
Of course, there is the sticky matter of the NHL continuing to maintain it wants to keep the Coyotes in Arizona. They have been trying this for nearly four years, so why stop now? Until Greg Jamison is completely out of the picture -- which he isn't right now -- then the Coyotes will be staying in the desert.
It's important to note that Gallacher's potential involvement wouldn't necessarily mean he'd be looking to move the franchise. It is possible he could buy the team and keep it in Arizona, he tried previously to buy the Stars and Devils so he could just want to own an NHL team.
But it is fun to speculate a little bit (sorry, Coyotes fans). Portland has a history of supporting its junior team, the Winterhawks. Last season they averaged a little more than 6,000 fans per game, not bad for junior hockey in the States. Also, it would obviously be farther from Vancouver than Seattle but still close enough to have some semblance of a regional rivalry.
For more hockey news, rumors and analysis, follow @EyeOnHockey and @StubitsCBS on Twitter, subscribe to our YouTube account and like us on Facebook.