Could Calgary have lost O'Reilly on waivers if Avs didn't match?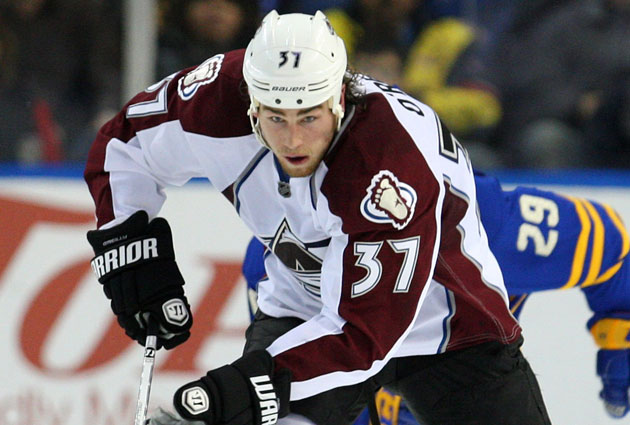 More NHL: Scores | Standings | Odds | Fight-O-Meter | League Leaders | Rumors
The Ryan O'Reilly offer-sheet saga took another crazy turn on Friday morning.
Sportsnet's Chris Johnston reported that, had the Avalanche not matched Calgary's offer, the Flames could have not only lost the two draft picks they had to surrender as part of signing a restricted free agent but also O'Reilly himself due to an apparently overlooked and largely misunderstood waiver rule.
The previous CBA (section 13.23) stated that any player who played in a league outside of North America after the start of the NHL regular season could only play in the NHL that year after he cleared -- or had been obtained by -- waivers. You might remember in previous years, Evgeni Nabokov and Kyle Wellwood starting seasons overseas, signing with NHL clubs in the middle and then were claimed on waivers by other teams.
Nabokov was the most high-profile example. He was claimed on waivers by the New York Islanders after the Detroit Red Wings attempted to sign him a couple of years ago. He has been the Islanders' starting goalie ever since.
According to Johnston, O'Reilly, who signed in the KHL during the lockout, played two games in the Russian league after the NHL regular season began. That means he would have, in fact, been subject to waivers before he returned to the league under the old CBA rules.
So why don't the Avalanche have to risk losing him on waivers?
This is where some of the confusion comes in. The new NHL CBA has slightly altered that rule. The memorandum of understanding states:
All Players on a Club's Reserve List and Restricted Free Agent List will be exempt from the application of CBA 13.23 Waivers in the case of a mid-season signing.

For further clarity, if Club A trades such a Player to Club B and Club B signs the Player to an SPC, such Player will be exempt from the application of CBA 13.23.
As we found out on Friday, this is obviously up for some interpretation.
This would also explain why the Avalanche were able to match the offer and come to terms with O'Reilly after he played overseas and not have to expose him to waivers -- he was their restricted free agent.
If the Flames had traded for O'Reilly's free-agents rights and then signed him to a contract, he also would have apparently been waiver exempt because his rights would have then belonged to the Flames.
But because they signed him as a restricted free agent, he would have needed to clear before he could play for them this season. And there's a very good chance, had it come to that, that he would have been claimed. The Flames would not only have lost their first- and third-round picks, they also would have lost the very player that they gave them up for.
In a statement on Friday afternoon the Flames claimed their interpretation of the rules was, and continues to be, different than the NHL's. Here is general manager Jay Feaster:
"Prior to tendering the offer sheet for Ryan O'Reilly we, as a hockey operations department, examined whether there were any impediments to our successfully securing the services of the player including, but not limited to, his having played in the KHL after the start of the current NHL season.

Our interpretation of the Article 13 transition rules governing restricted free agents ("RFA"), and the applicability of Article 13.23 under the new Collective Bargaining Agreement to such RFA's was, and continues to be, different than the NHL's current interpretation as articulated to us this morning. Moreover, throughout our discussions, the player's representative shared our interpretation and position with respect to the non-applicability of Article 13.23.

While we were prepared to advance our position with the NHL, in light of Colorado's having matched the offer sheet it is now an academic point. As such, we will have no further comment on the matter, the player, or the offer sheet process."
Johnston also reported the NHL didn't originally realize O'Reilly had played in Russia after the start of the season and nearly overlooked the situation. O'Reilly's agent, Pat Morris, was also not aware that his client would have been subject to waivers as he told TSN radio 1050 on Friday afternoon.
A couple of things: That would have been crushing for the Flames had it worked out that way. It also might explain, at least in part, why no other team was willing to pursue an offer sheet for O'Reilly when he was sitting there for the taking (though that doesn't explain why other RFAs almost never get offer sheets under normal circumstances). It also shows the NHL's waiver rules are needlessly complicated, to the point where the league itself, one of its teams and the agent for the player in question all nearly missed the boat in this particular situation.
For more hockey news, rumors and analysis, follow @EyeOnHockey and @Agretz on Twitter and like us on Facebook. Also, subscribe to our YouTube Channel.