PHOTO: Blackhawks fans and the agony of defeat
More NHL: Scores | Standings | Odds | Fight-O-Meter | League Leaders | Rumors
The Los Angeles Kings defeated the Chicago Blackhawks 5-4 on Monday night in a thrilling game that should have made any hockey fan want to see these two teams meet in the playoffs.
Dustin Brown scored late to complete a third-period comeback, Drew Doughty worked harder for an assist than probably any other player in the league this season, and Blackhawks fans provided us with the best crowd reaction shot of the entire season courtesy of Bill Smith of Getty Images.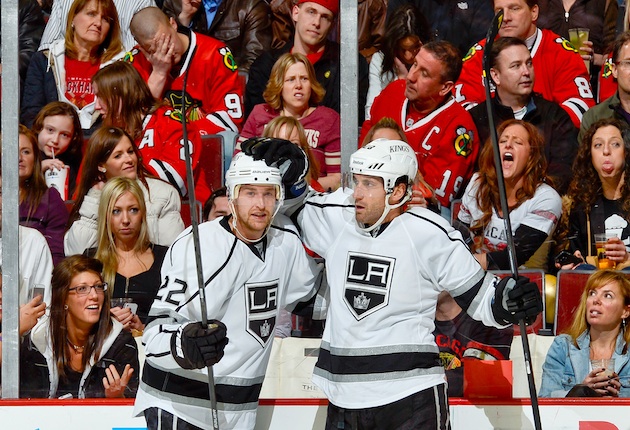 The guy in the top left looks like he's just been reminded that Cubs season is a only few short days away. The girl to his left looks like there's something foul emanating from the guy to her left, and the guy to her left looks like he's proud of it.
What a picture.
(S/T TheRoyaHalf)