PHOTO: Thumbs up for the bench interview
More NHL: Scores | Standings | Odds | Fight-O-Meter | League Leaders | Rumors
Apropos of nothing, here is at least one person who loves the on-bench TV interviews that take place during games.
The "A" on this kid's shirt has to stand for awesome.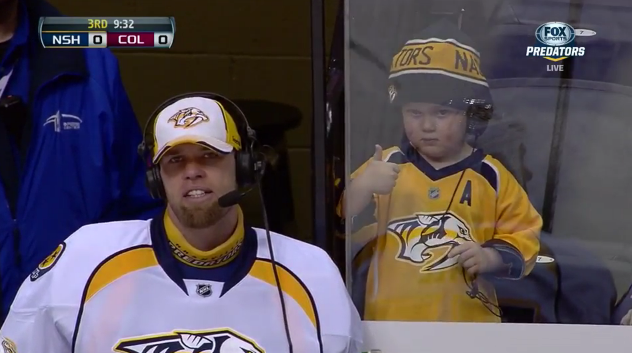 That's from Saturday's Predators-Avalanche game at Colorado, and it took place during an in-game TV interview with Chris Mason, Nashville's backup goaltender. The kid is even wearing his own headset like he's going to take part in his own interview.
Thumbs up, man.