Flyers sign Steve Mason to one-year, $1.5 million extension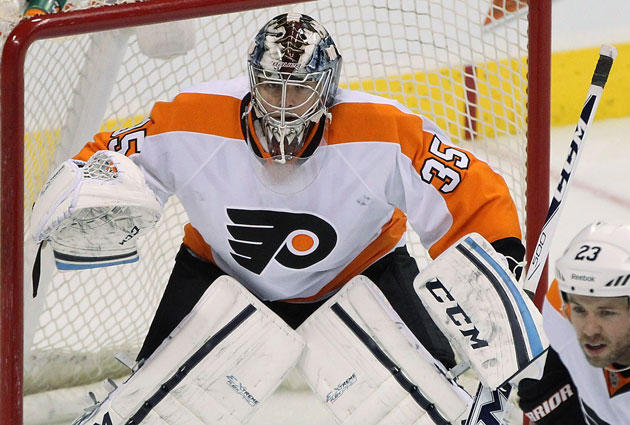 More NHL: Scores | Standings | Odds | Fight-O-Meter | League Leaders | Rumors
Just a few days after acquiring Steve Mason, the Philadelphia Flyers have signed the goalie to a one-year extension worth $1.5 million.
The team made the announcement on Monday.
After he was traded, Mason was hopeful for a fresh start outside of Columbus. The Flyers, who have been running out Ilya Bryzgalov on a nightly basis despite his sub-.900 save percentage, needed a backup who could play. There you have the ingredients for a deal between the two.
Since he won the Calder Trophy as the league's top rookie, Mason has been arguably the worst goalie in the league. Frankly, it's an easy argument to make. Going back to 2009, there have been 41 goalies who appeared in 100 or more games. Of those 41 goalies, Mason is 41st in save percentage.
For a career that is stretching into the fifth season now, he has a .903 save percentage. That's not too hot.
It was a curious move when the Flyers, who struggle in net, acquired Mason. He certainly doesn't seem to be the solution to the problem. But the new deal isn't expensive and it's only one year, so it's truly a flyer by the Flyers. They are going to give Mason a chance to prove himself, an opportunity that Mason will undoubtedly welcome after his years with the Blue Jackets.
The question I have is who will Mason be sharing the crease with next season when this new contract begins (and ends). Will Bryzgalov still be there or will his contract be bought out? If the Flyers improve their starting goaltending, then it could mean fewer games for Mason to try and show he is the same goalie who won the Calder.
This season Mason has appeared in 14 games between Philadelphia and Columbus, sporting a .901 save percentage and 2.87 goals against average.