VIDEO: Jets fans chant 'Parros mustache'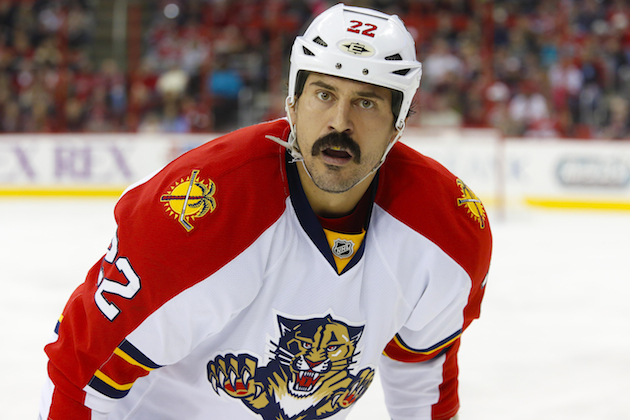 More NHL: Scores | Standings | Odds | Fight-O-Meter | League Leaders | Rumors
When it comes to the hockey mustache, Florida Panthers forward George Parros easily has one of the best of all time (pictured). If you were to put together a Mount Rushmore dedicated to the best mustaches in hockey history, Parros would probably be one of the four to make the cut.
Those crazy fans in Winnipeg (the same people that brought you the "Crosby's better" and "Silver medal" chants) apparently like it as well. They spent some time chanting "Parros mustache" during the third period of their blowout win over the Panthers on Thursday night.
Between this and the Panthers' broadcast team discussing Slurpees and Winnie the Pooh, this might have been the most entertaining (and bizarre) 7-2 game ever.