GIF: Patrick Marleau sweeps away Vancouver Canucks
More NHL Playoffs: Scores | TV Schedule | Expert Picks | Odds | Mock Draft | Rumors
The Vancouver Canucks were swept right out of the playoffs by Patrick Marleau and the San Jose Sharks on Tuesday night. It might not have been very fun or funny for the folks in Vancouver, but for at least a day, it's leading to some pretty funny stuff on the Internet.
It took very little time for this fantastic .GIF to appear.
Or if you're more inclined for actual things that happened vs. animated brooms, then there was San Jose's mascot Sharkie waving the postgame flag attached to a broomstick. This one is not photoshopped.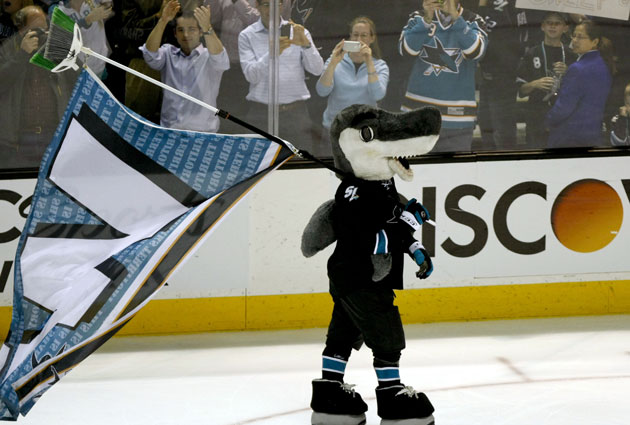 Sorry, Canucks, the joking is almost done (for a little while, at least).
S/t to Michael Parkatti