Stars to unveil new logo, jerseys on June 4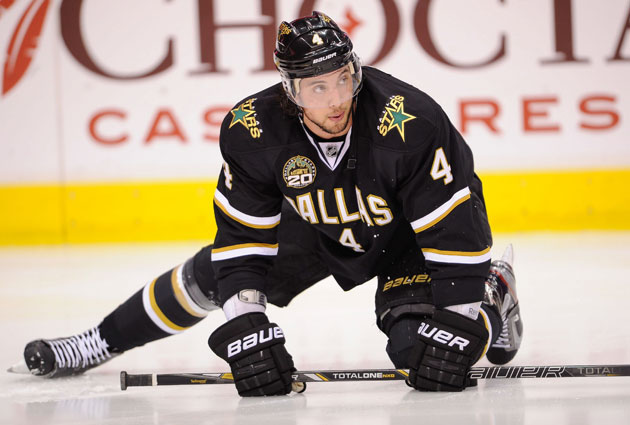 More NHL Playoffs: Scores | TV Schedule | Expert Picks | Odds | Mock Draft | Rumors
The Dallas Stars revealed Tuesday that they are going to unveil their new logo/uniforms soon. June 4, to be exact. Have to build that drama.
Since Tom Gaglardi bought the team in 2011, he has been open about wanting to do a modification to the Stars' look. Specifically, he wanted to go with simple and classic, almost like they were an Original Six team, something with that type of iconic simplicity.
"Since Tom Gaglardi took over as owner, we have been working diligently on a rebrand that is classic, simple and true to hockey," president and CEO Jim Lites said. "This event will showcase the results of that process to our loyal fans and will also provide us with an opportunity to announce several new developments about the future of our franchise."
That's pretty ambitious and tough to pull off, getting something that's classic like that. We'll see soon enough if they were able to achieve that.
What I take to be good news is that Gaglardi has said he would like to keep the green with the Stars in some capacity. I say that's good because it's a rare color in hockey. Most teams seem to be either red or blue. Green is a color the Stars don't share with many teams, especially on a primary basis. The only other team with the green as a big part of the scheme is the Wild -- in the Stars' original home of Minnesota.
The Stars will also have an update on the franchise when they unveil the new logo. Perhaps there will be some news on the coaching search, although I wouldn't expect any specifics.