Marc-Andre Fleury replaces Tomas Vokoun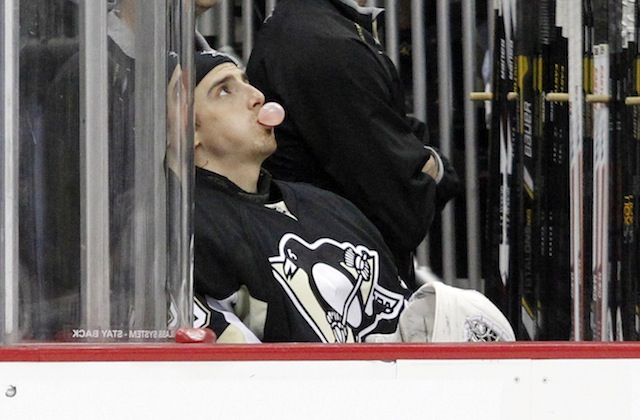 More NHL Playoffs: Scores | TV Schedule | Expert Picks | Odds | Mock Draft | Rumors
After the Penguins dropped Game 1 of the Eastern Conference final to the Boston Bruins there was some talk in Pittsburgh that it might be time for Marc-Andre Fleury to replace Tomas Vokoun as Pittsburgh's starting goaltender.
The Penguins decided to stick with the hot hand and Vokoun helped get them through the first two rounds of the playoffs.
He didn't make it out of the first period in Game 2.
The Penguins pulled Vokoun late in the first period after Boston scored three goals to open the scoring.
Putting the blame on Vokoun, however, would be foolish. The single biggest issue for Pittsburgh in the first period was some abysmal defensive zone coverage and sloppy play with the puck.
The Bruins' skill players were also making it look pretty easy.
Boston's first goal came just 26 seconds into the game when Brad Marchand scored on a breakaway following a brutal turnover by Sidney Crosby. The second goal came off of another brutal turnover in the defensive zone, this time off the stick of Norris Trophy finalist Kris Letang.
Shortly after the Penguins scored to make it 3-1 in the final minute, Fleury gave up a goal with less than 10 seconds to play on a long distance wrist shot off the rush.