Pilot asks if crying baby on plane is Sidney Crosby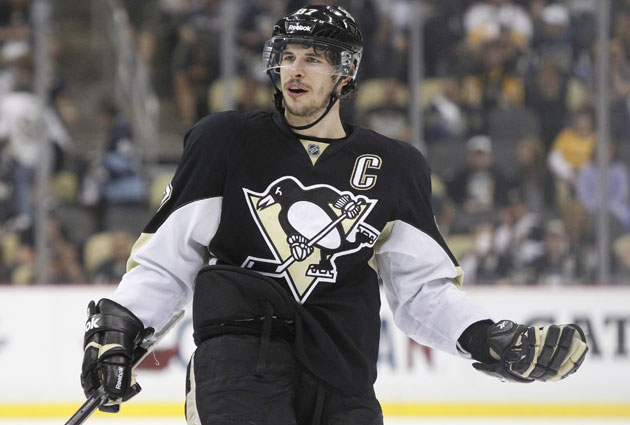 More NHL Playoffs: Scores | TV Schedule | Expert Picks | Odds | Mock Draft | Rumors
Right or wrong, Sidney Crosby is perceived as a crybaby by fans across the NHL. Some begrudgingly acknowledge his tremendous skill but bemoan his pleas to the referees.
The reputation hits so hard even pilots are making wisecracks about Crosby. A Jet Blue pilot flying media members (and others) from Pittsburgh to Boston on Tuesday morning after the Bruins took a 2-0 series lead over the Penguins on Monday night decided to try his attempt at humor over the loudspeaker.
Baby crying in back of Jet Blue flight packed w/Boston media. Pilot just got on intercom and asked if "Sidney Crosby was in the back crying"

— Joe Haggerty (@HackswithHaggs) June 4, 2013
"Is that Sidney Crosby in the back crying?" - Pilot of flight to Boston this morning, clearly pleased with his #Bruins.

— Arpon Basu (@ArponBasu) June 4, 2013
Even JetBlue flight crew chirping Crosby this morning. Cold.

— Fluto Shinzawa (@GlobeFluto) June 4, 2013
Nothing like a little salt in the wound. The Bruins won the first two games in Pittsburgh by a combined score of 9-1.