Claude Lemieux still most-hated athlete in Michigan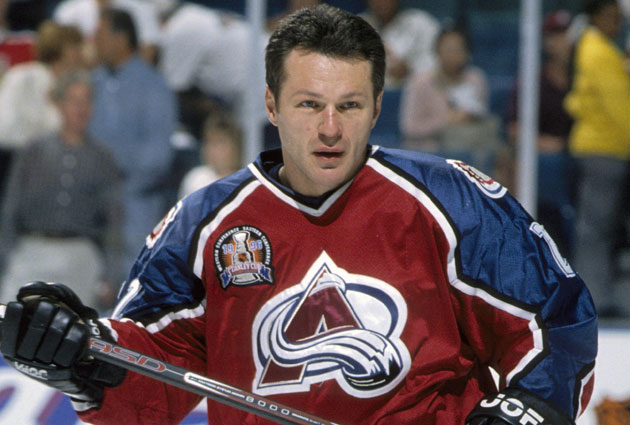 More NHL Playoffs: Scores | TV Schedule | Expert Picks | Odds | Mock Draft | Rumors
Who says the old Red Wings and Avalanche rivalry is dead?
It's been 14 years since Claude Lemieux was a member of the Avalanche, one of the principal faces of the blood feud between the two teams. It was even longer before that that Lemieux was part of a Devils team that swept the Red Wings in the Stanley Cup Final. Still, to this day, the hate lingers on.
The Detroit Free-Press conducted a fan polling competition to determine the most-hated athlete in Michigan. That includes more than just the Red Wings here; Detroit has teams in all four major sports and long histories for each of them. But wouldn't you know it, Lemieux won the dishonor. Not only did he win it, he ran away with it.
Lemieux garnered just over 75 percent of more than 2,230 votes. He is perhaps most notorious around these parts for this cross-check in the 1996 Western Conference finals that literally rearranged Kris Draper's face.

Of course, Wings fans won't forget March 26, 1997, when Darren McCarty exacted revenge on Lemieux, pummeling him on the ice and leaving him with no recourse but to cover up for dear life.
How hated is Lemieux? He beat his old Avs teammate Peter Forsberg as well as Scottie Pippen and Ron Artest/Metta World Peace to earn the title. If you'll recall, they have plenty of reason to hate Artest since he was the principal figure in igniting the Malice in the Palace years ago.
So here's to you, Claude. Nasty enough of a player to remain Michigan's most-hated athlete, even after all these years. Of course, when you do something that leads to this memorable scene, it's going to last a long time.