PHOTO: Blackhawks logo made entirely out of LEGOs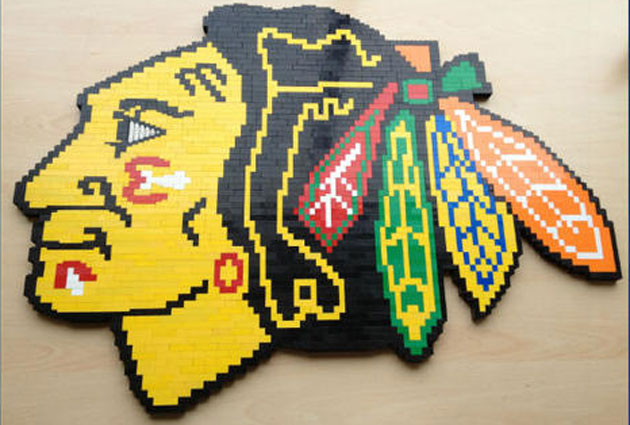 More NHL Playoffs: Scores | TV Schedule | Expert Picks | Odds | Mock Draft | Rumors
You can do some pretty awesome things with a bucket full of LEGOs. For example, you could make an awesome replica of the Chicago Blackhawks' logo, the best in sports.
That's precisely what Andrew Johnson has done. From NBC Chicago:
Andrew Johnson, deemed master model builder for LEGOLAND Discovery Center, created a replica of the Blackhawks logo entirely out of LEGOs.

The logo measures 2 feet by 3 feet and weighs 20 pounds. It took Johnson about 16 hours to build it.
Maybe I'm easily impressed with LEGO constructions because I could barely even build a brick with those things, but that's pretty sweet. The Hawks logo is tough to replicate because it has so many colors, and it has to be even tougher when you are using rectangle blocks that don't make for good angles, but Johnson pulled it off close to flawlessly.
If the Hawks win, somebody should visit the display with the Cup. Either that or Johnson should just make a Stanley Cup out of LEGOs. He seems to be pretty good at that.