NHL rumors: Sam Gagner seeking $5.5 mil from Oilers in arbitration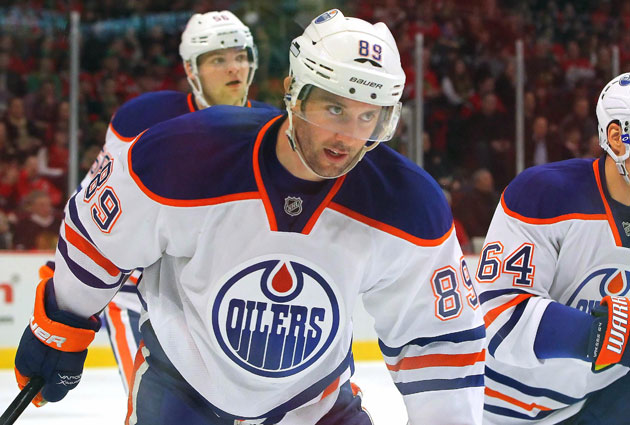 More NHL offseason: Rumors | Top 50 Free Agents | Buyout Tracker | Trades | Transactions
When the salary arbitration hearings begin next week, they will start with Edmonton Oilers forward Sam Gagner. The results from that decision could set a pretty high standard.
According to Darren Dreger of TSN, Gagner is going to come to the negotiating table with an asking price of $5.5 million. Obviously that's just the starting point and the Oilers will have a counter position but there's a chance it will be a very high reward for Gagner.
Remember there is a change in the process this season; teams cannot walk away from an award of more than $3.5 million. So if the arbitor were to actually award Gagner the $5.5 million he is seeking, the Oilers at this point would have no choice but to pay up.
As for the Oilers, Elliotte Friedman says they're coming in a little lower.
Regarding Sam Gagner. He has asked for $5.5M on a one-year deal in arbitration (as reported by @DarrenDreger ). EDM's ask is $3.5M...

— Elliotte Friedman (@FriedgeHNIC) July 20, 2013
You certainly can't fault Gagner for the high asking price but it sure does seem a bit much for a guy who has never had 50 points in a season. That said, he was on pace for his best season yet this past year, scoring 14 goals and 24 assists in just the 48 games. Could that be enough to get him the price he's asking for or something close to it?
Remember, it's still a negotiation and you start high (just as the Oilers start low) with the presumption to meet somewhere in between. The likely outcome will probably be a deal that splits the middle perfectly at $4.5 million, which probably is a pretty fair value at this point.
The arbitration process is always an interesting animal; a team comes to the table and argues why the player is bad, isn't worth that much money, etc. The team exposes all the warts and then some to seek a lower value. There's a reason why so many teams and players try to avoid it. But if Gagner's been asking for the $5.5 million all along, it is easier to understand why they are going this route.