GM has 'full confidence' Roberto Luongo will return to Canucks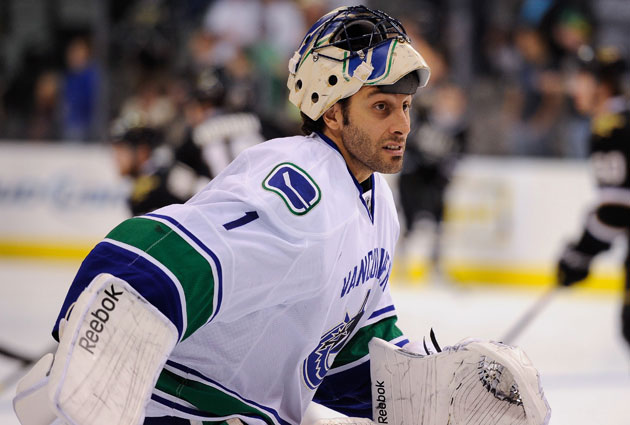 More NHL offseason: Rumors | Top 50 Free Agents | Buyout Tracker | Trades | Transactions
When the season begins for the Vancouver Canucks and they begin a new era with John Tortorella behind the bench, the question everybody has been wondering for weeks is will it be a new era in goal or will Roberto Luongo come to grips with everything and return?
The Canucks goalie had already checked himself out of Vancouver, it seemed, waiting for more than a year while GM Mike Gillis attempted to trade him. But he couldn't and on draft day the hockey world was stunned when Cory Schneider was dealt to New Jersey.
Nobody knew how Luongo felt about it, but it sure didn't seem like everything was peach-keen now. Otherwise why would the Canucks have sent a couple of ambassadors including a team owner to Florida to talk to Luongo about it. Some have suggested he still might not return. He has remained silent since the trade minus a couple of tweets.
Gillis isn't worried, though.
"I have full confidence in Roberto and I have full confidence he'll be here and that's how we're operating," Gills said on Tuesday.
"It wasn't strained or adversarial at all. Roberto is still working his way through how everything occurred and what happened and I think he's going to be fine. I think he's the consummate professional, I think he'll be the starting goalie for Canada's Olympic team and he'll be our starting goalie. I feel very optimistic about it."
Gillis better be optimistic because if Luongo isn't back then they are up the creek without a paddle. It was always hard to imagine Luongo wouldn't report to camp with his big contract still remaining but anything's possible.