Referee Stephen Walkom returns as Senior VP, Director of Officiating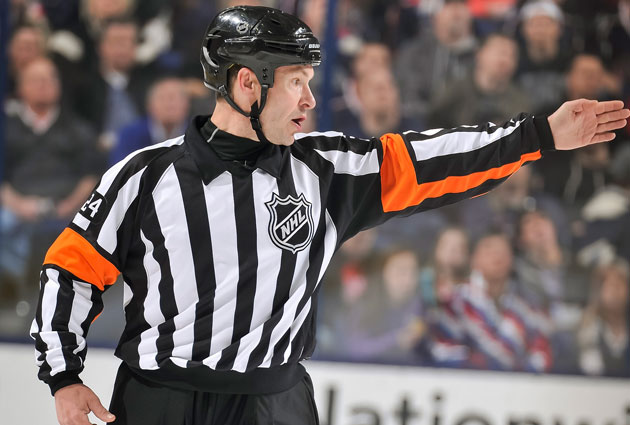 More NHL offseason: Rumors | Top 50 Free Agents | Buyout Tracker | Trades | Transactions
Senior Vice President and Director of Officiating Terry Gregson retired on Wednesday and the league wasted no time in filling his spot with Stephen Walkom.
Walkom is a name you likely remember. He was making news -- mostly of the bad kind -- just a few months ago when he was calling Game 7 of the Red Wings and Blackhawks. His controversial penalty call late in regulation nullified what looked like the game-winning goal for the Blackhawks. Of course they would score so it was mostly forgotten.
Despite that one dubious call, Walkom is still considered to be one of the better referees in the NHL evidenced by the fact that he was in position to ref that game in the first place. Walkom had previously held this position from 2005-09 before returning to the ice to referee again.
"We are fortunate to have someone with Stephen's on- and off-ice experience ready to step in to this position," NHL Senior Executive Vice President and Director of Hockey Operations Colin Campbell said. "From 2005 to 2009, Stephen provided tremendous direction and guidance to our team of officials as the League implemented several rule changes that brought more flow and speed to our game. That management experience, combined with the fact that he has been back on the ice as a referee for the last four years, will be of tremendous benefit to the League and the game."
As for Gregson, he steps down after holding the position since 2009 following a 25-year career as an on-ice official. He will remain involved with the NHL, serving as a consultant on officiating for the league.