NHL rumors: Teemu Selanne likely to return; would it be to Ducks?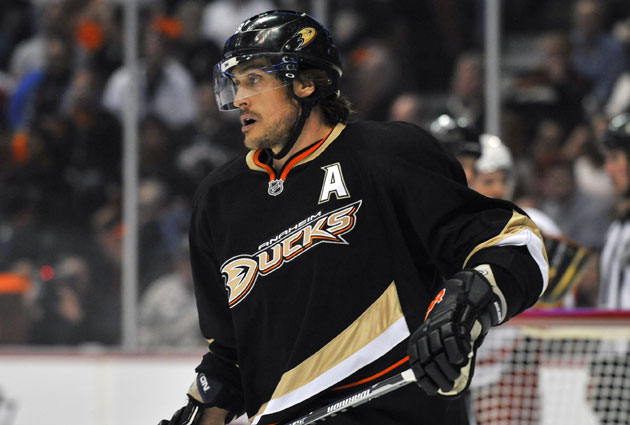 More NHL offseason: Rumors | Top 50 Free Agents | Buyout Tracker | Trades | Transactions
One big question remains this summer for the Anaheim Ducks: Will Teemu Selanne return or won't he?
Earlier the Ducks had said they are holding a spot for Selanne if he is 100 percent comitted to returning for another season. Right now it does indeed appear like that's the case as Selanne has begun ramping up his training, hitting the ice on Thursday back in Finland.
He is very fast, he is practicing like crazy, he is ready, he is Teemu Selanne! #NHLDucks #AnaheimDucks #Selanne #NHL pic.twitter.com/gIDhrSSJn5

— Mika Mäkinen (@mikamakinen) August 8, 2013
Still, Selanne is not committing any one way over the other. In fact, he's not even committing to returning to the Ducks at this point, a somewhat stunning turn of events. Here's what Selanne told Finnish outlet Iltalehti via Google Translation. As always it's not perfect but you can understand where it's headed.
"In front is the biggest decision of my career. I have three options that I can choose from," Selanne said.

"Ridge options most likely to have continued in Anaheim. The other two options are to play in another NHL club or career termination."
If I were a betting man I would put it at about 90 percent or more that he will indeed return to Anaheim but it's quite interesting how he leaves the door open to other NHL teams. In the past it has been Ducks or bust when Selanne has been debating whether to return for another season or not.
Say he were to actually consider other teams, where could he possibly go? While I'm not sure the ownership would be willing/able to spend the money, they would absolutely love to get Teemu back in Winnipeg, where his marvelous career began. They are practically drooling over themselves and why not? Who doesn't love Teemu?
The day Selanne retires will be a very sad one. Fortunately it's starting to look like it's still at least a year away.