Douglas Murray signs one-year contract with Montreal Canadiens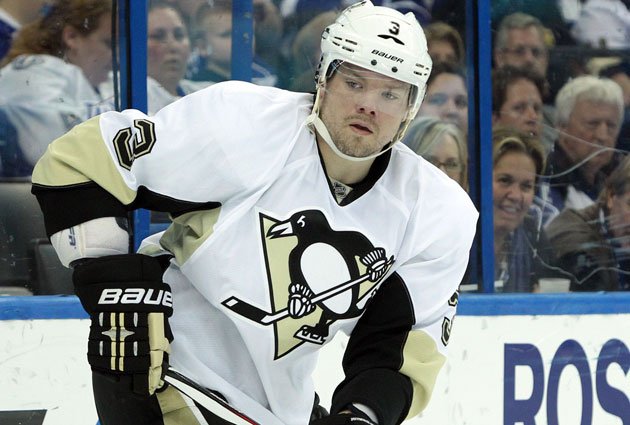 More NHL offseason: Rumors | Top 50 Free Agents | Buyout Tracker | Trades | Transactions
The free-agent market has gone quiet here in late August but that doesn't mean it's flatlined.
For example, on Thursday the Montreal Canadiens announced they have signed defenseman Douglas Murray to a one-year contract. The defenseman split time last season between the Sharks and the Penguins before not being offered a new deal in Pittsburgh.
The contract is worth $1.5 million.
It's an interesting signing. For one, the Canadiens already have eight defenseman signed in the NHL, although Jarred Tinordi's deal is two-way. Secondly, Murray has lost some speed (I'm being generous) and showed in Pittsburgh during the playoffs that he isn't exactly at the top of his game anymore. OK, he was pretty much a turnstile or a pilon, whichever you prefer.
However it goes with the offseason plan to toughen up in Montreal. They added George Parros already to make them a tougher and more physical team, that's something Murray will bring as well. He is consistently near the top of the hits list every season with his 6'3, 245-lb frame.
Murray, 33, has never been a point-producing defenseman with just seven goals in 465 career games, spent almost exclusively with San Jose. His role in Montreal will likely be limited to third-pairing duties. However it does add depth and at one year it's not a risk, they can see what they can get out of him.