Ex-Oilers owner Peter Pocklington sentenced to six months in jail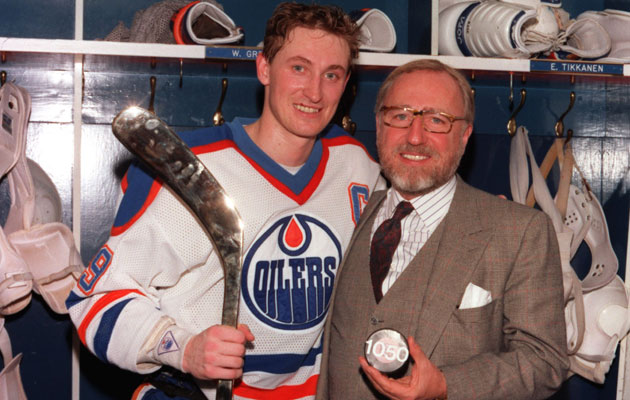 More NHL offseason: Rumors | Top 50 Free Agents | Buyout Tracker | Trades | Transactions
Some said that former Edmonton Oilers owner Peter Pocklington should have been thrown in jail for trading Wayne Gretzky to the LA Kings once upon a time. Those people are getting their wish, even if it is 25 years later and for a completely different reason.
Pocklington, who moved himself to Southern California 10 years ago, had been on probation for perjuring himself in a bankruptcy hearings in 2010. Now it's been determined he violated his probation by submitting inaccurate monthy income reports to his probation officer. On Friday Pocklington was sentenced to six months in jail, another six months on house arrest and two more years of probation.
According to court documents obtained by CTV News, in 2011 and 2012, Pocklington was ordered to disclose his monthly income to a probation officer -- but he didn't share details about all the money he was making.

Investigators found Pocklington had millions of dollar worth in unreported income over both of those years -- money that was kept in the bank accounts of resource companies he was involved with.
For those keeping score at home, that means both major parties of that Gretzky trade have spent time in jail. Former Kings boss Bruce McNall previously spent 70 months in jail for conspiracy and fraud that did not include the heist of Gretzky from Edmonton.