Douglas Murray out 4-6 weeks for Canadiens with upper-body injury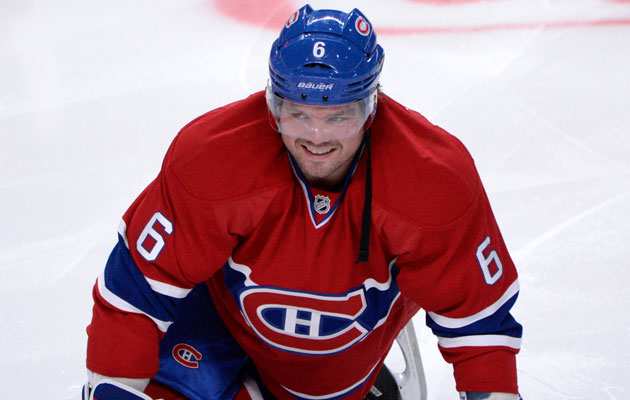 NHL previews: Atlantic Division | Metropolitan Division | Central Division | Pacific Division
Montreal Canadiens defenseman Douglas Murray will miss the first 4-6 weeks of the season the team announced on Monday.
The team didn't give much information about Murray's injury, simply dubbing it an "upper-body injury" and giving the timetable for a return.
Murray came to Montreal when he signed a one-year, $1.5 million deal with the Canadiens this summer after not re-signing in Pittsburgh. Prior to his short sting in Pittsburgh, Murray played seven full seasons with the Sharks. Despite his limitations as a defenseman at this point -- he's slow -- they brought him in largely because of his physical presence on the ice, an offseason need the Habs targeted. Murray has routinely been one of the biggest hitters in the game over the years.
The good news for the Canadiens is that they do have plenty of defensive options that they can turn to with Murray out of the lineup.