Brent Burns to miss Monday game in Detroit with sore gums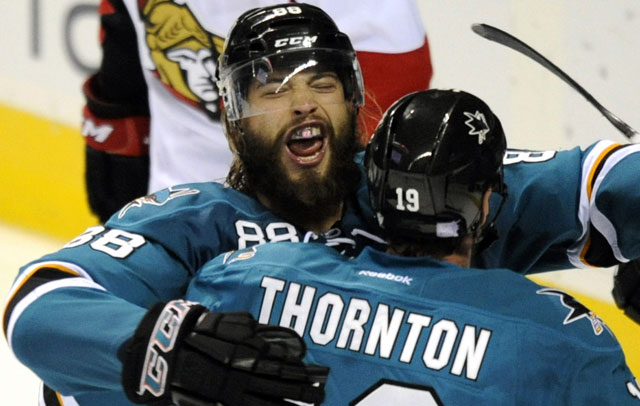 More NHL: Scores | Standings | League Leaders | Odds | Injuries | Power Rankings
Brent Burns just looks like a hockey player. Oh sure, he kind of looks like Big Foot too (for a little while longer at least) but he fits the part of hockey player down a T, including the fact that he doesn't have many teeth.
That leads us to one of the odder injury notes you'll see all season long. Burns will be out of the lineup on Monday night in Detroit and coach Todd McLellan explained why. From CSN Bay Area's Kevin Kurz.
"Brent won't play tonight. He got hit in the teeth -- well, he doesn't have teeth, I guess in the gums -- the other night, and they are bothering him right now," Todd McLellan said. "He'll be out tonight, and hopefully he's ready to go when we get to Boston."
So for those scoring at home that would be "Brent Burns: Out (Sore gums)" on your injury sheet tonight. Only in hockey, right?
Well that's unless you count one Bleeding Gums Murphy, I guess he had an issue with sore gums too. (Joking aside, just go have some kind of oral surgery and be reminded of what sore gums feel like. Not fun.)
It should be noted Burns is more than just a hairy, toothless player. He has four goals and four assists this season playing alongside Joe Thornton and rookie Tomas Hertl on the Sharks' top line. He'll be replaced by rookie Freddie Hamilton in his NHL debut on Monday night.