PHOTO: Caps fan sports amazing tribute beard to Alex Ovechkin
More NHL: Scores | Standings | League Leaders | Odds | Injuries | Power Rankings
November is a month where the mustaches of the world are celebrated, especially in hockey where Movember has become an annual tradition. But let us not forget the awesomeness that can be achieved with a beard.
One Washington Capitals fan in Colorado reminded us all on Sunday night when the Caps visited the Avalanche. How did he remind us? By making perhaps the coolest Alex Ovechkin tribute with the body that you will ever see (at least I hope so), as spotted by the staff at Russian Machine Never Breaks.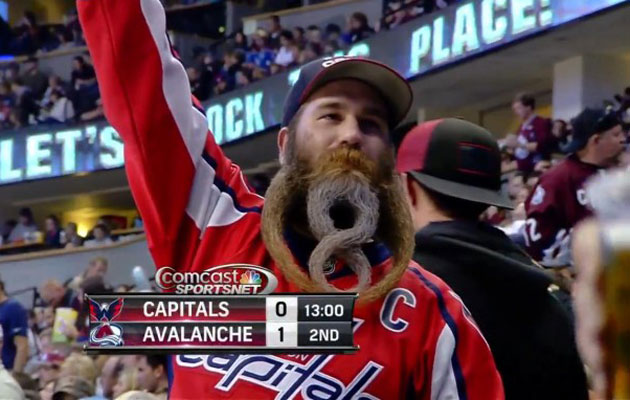 Here is another view of the beard from a tweet sent RMNB's way.
@russianmachine ESPN 8 THE OCHO pic.twitter.com/ZnnT0Q8wwL

— Patrick Thompson (@pthompsonktown) November 11, 2013
While the verdict is still out whether that is insanely awesome or terrifyingly creepy (I vote awesome), it's pretty clear that this fan (apparently it's a transplanted Caps fan named Eric Brooks) deserves an A+ for effort and imagination.
Unfortunately the beard's mere presence didn't help Ovechkin on Sunday night as the Caps lost 4-1 and Ovi was pointless.