Class-action suit against NHL grows to more than 200 players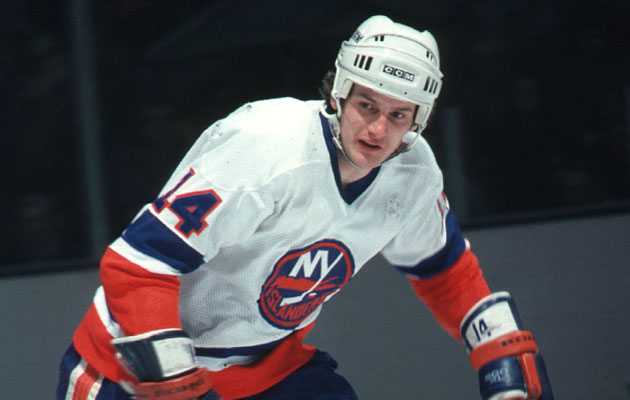 More NHL: Scores | Standings | League Leaders | Odds | Injuries | Power Rankings
A class-action lawsuit filed in a Washington DC court against the NHL listing 10 plaintiffs has grown exponentially in a matter of days and doesn't show any signs of slowing down.
The suit, which claims the NHL was negligent in protecting players from concussions and withheld some information about the dangers of concussions, promised to be a big deal that would only get bigger. It was a long time coming, especially after a similar suit in the NFL resulted in a settlement between the thousands of former players and the league.
Now according to former NFL linebacker-turned injury lawyer Mel Owens says that the list of plaintiffs on the class-action suit has grown to more than 200 and is only on the rise.
Affiliate attorney Steven D Silverman notes 200+ former NHL players have signed up to be included in suit.#nhllawsuit http://t.co/BccBfqDsHc

— Mel Owens (@MelOwens58) November 27, 2013
So far not many names that have joined have been revealed but one who has is former Islander Bob Bourne, who spoke with Daniel Friedman of CBS New York about joining the suit.
Owens spoke in a little more detail with Chris Johnston of Sportsnet about the lawsuit and why it means so much to the players joining the fight.
For Owens, the fact that those men have suffered with everything from memory loss to depression to severe headaches related to concussions they say they received during their playing careers is proof of how serious the issue is.

"You don't need five head-on collisions on a freeway to say, 'OK, now I'm really hurt,'" he said. "You need to have your head punched in or have your head slammed on the ice or slammed into the boards once and it could alter your career forever and your life."
For many of the players it's about trying to pay for their medical costs as a result of playing hockey through the years. There are a variety of reasons but the bottom line is the suit size is building like a snowball rolling downhill in the snow.
Meanwhile, don't expect the NHL to just roll over. The league office is full of lawyers such as Gary Bettman and won't back down as Elliotte Friedman of the CBC explained.
Make no mistake, the NHL will fight this hard. There were criticisms that the football players gave up too soon. But that's easily said when you're not the one needing help. Afterwards, Christopher Seeger, one of the plaintiffs' lead lawyers, referred to Dallas Cowboys owner Jerry Jones as a "hard-ass" and added, "I believe we got everything we could possibly get out of the NFL in this litigation." That will not go unnoticed by the NHL.
There's no telling how this suit might turn out but it's clear it will continue to grow and will be a big story in the sport for a while and could produce a big impact on one way or another.