Flyers president Peter Luukko unexpectedly resigns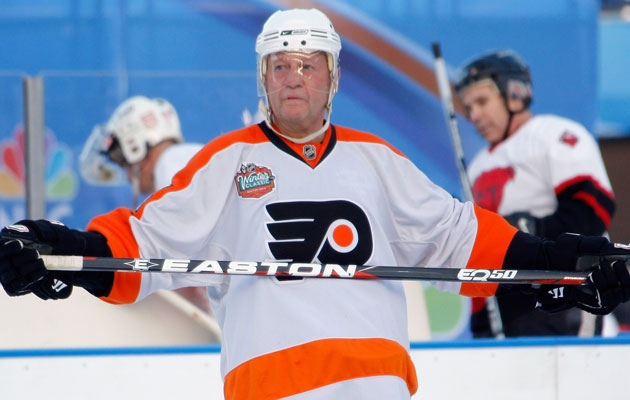 More NHL: Scores | Standings | League Leaders | Odds | Injuries | Power Rankings
The Philadelphia Flyers received some surprising news on Monday when Flyers President Peter Luukko announced his resignation from his role in Philly.
Luukko has worked alongside Flyers owner Ed Snider for nearly 30 years and has been an integral part of the Flyers over that time. His title is President and COO of Comcast-Spectacor, and also of course the role of Flyers president. He was second in command below Snider in Philly and the belief among many is that he would be the man to take over the team (and everything else under the Comcast-Spectacor umbrell) when Snider is finished.
"I've had better days," Snider said to Sam Carchidi. "This came out of the blue."
Clearly Luukkos won't be taking over the show now. Luukko resigned because he is ready to see what else the world has to offer, or something like that.
Luukko wanted to monetize his interest in the company and "pursue other entrepreneurial endeavors" after 25 years with the company.

— Frank Seravalli (@DNFlyers) December 2, 2013
It's going to be interesting to see if that will lead Luukko to another franchise's front office or if he's leaving the sporting scene as a whole.
Former Executive Vice President of Comcast-Spectacor, Dave Scott, will act as team president. In the meantime, the search will be on for the next second-hand man to Snider and somebody who will likely work closely with GM Paul Holmgren. They might need to hurry as the Frozen Four and NHL draft are both coming up in Philly.