NHL rumors: Is Las Vegas No. 2 on potential expansion list?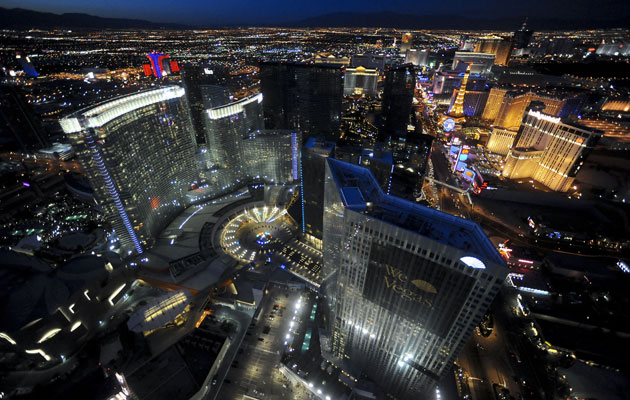 More NHL: Scores | Standings | League Leaders | Odds | Injuries | Power Rankings
The expansion train keeps on rolling, it can't be stopped. The NHL maintains its position that it reitereated at the Board of Governors meeting earlier this month tha nothing is in the works but wasn't entirely dismissive about expansion either.
Specifically, this is what Commissioner Gary Bettman had to say:
"We're getting lots of expressions of interest, and no decisions have been made to do anything other than listen. We haven't embarked on a formal expansion process, but when people want to talk to us, we listen."
Talk of expansion in the NHL has centered around thought hasn't been limited exclusively to three cities: Seattle (which is seen by almost everybody as the favorite), Quebec City and the Toronto neighbor of Markham. You can add a fourth city to the list according to Bob McKenzie of TSN: Las Vegas.
The NHL party line hasn't changed. There are no formal plans for expansion but if they expand and everyone assumes at some point, they're going to, the common knowledge is that Seattle is the primary target in the Pacific Northwest. The strong sense I'm getting now is that Las Vegas is second on that list behind Seattle and the NHL wants to be the first major professional sports league to put a franchise in Las Vegas. People in Quebec City may be saying, 'Hey, what about us?' Well, keep in mind, there's no rule that says if they expand, that they only expand by two teams. The possibility of expanding by three teams, with Quebec City being one of them, is at least something that will be considered. There's lots of money in expansion; over $300 million per franchise, close to a $1 billion winfall that isn't shared with the players or anyone else, just the owners.
Hockey in Sin City, in Death Valley, huh? It seems inevitable that pro sports will make it to the city that centers around the gambling industry as Las Vegas is a huge city that is unserved by pro sports outside of boxing matches, why not the NHL?
Dismiss all of the concerns about logistics for a second such as where they would play or who would own said team (those could probably be solved lickity split in Vegas any way), Vegas does make some sense here. One of the prevailing wisdoms behind why expansion is going to happen is the imbalance of teams in the conferences. Adding Seattle and Quebec City does not help the disparity, the Western Conference has two fewer teams and putting a team in the Eastern Time Zone doesn't alleviate said issue. Geographically, Las Vegas makes sense.
It also does make sense because it is an underserved market. But there are myriad reasons why it wouldn't appear to be a good idea and that's after you consider gambling wouldn't be much of an issue (hockey gets taken off the books, bam, done).
The other eye-catching part in there is the idea that the NHL could add three teams, not just two. That's sure to sit well with the anti-expansion crowd and wouldn't help to quell worries of diluting the talent pool even further. But more franchises equals a lot more money and we know that's the overriding factor in just about everything. Besides, how do you expand and not put a team in Quebec City? It would be a smash hit just like the second coming of the Jets.
I can say this: speculation about expansion is probably going to end up a lot more fun than the actual, inevitable expansion itself.
S/t Puck Daddy