Winter Classic: Photos: Leafs, Wings warm up with soccer outside
More NHL: Scores | Standings | League Leaders | Odds | Injuries | Power Rankings
ANN ARBOR, Mich. -- No matter where you go across the hockey world, you are bound to see players doing pregame warmups outside the dressing room with a little round of soccer juggling. It happens everywhere.
The Winter Classic is, after all, another game on the schedule so it is no different in that regard. Players from the Red Wings and Maple Leafs wanted to warm up but at the same time get accustomed to the conditions so they took their soccer ball and headed outdoors among the fans to kick it.
Have a look.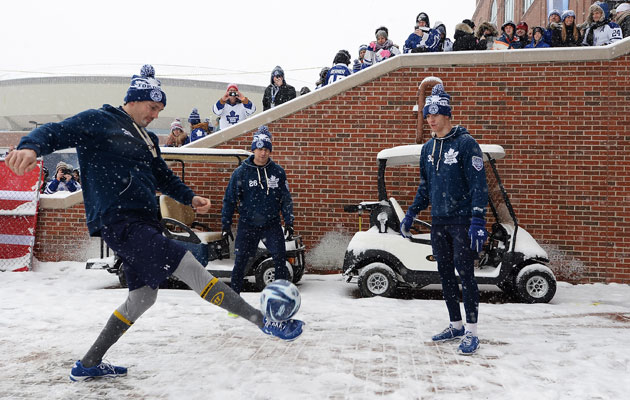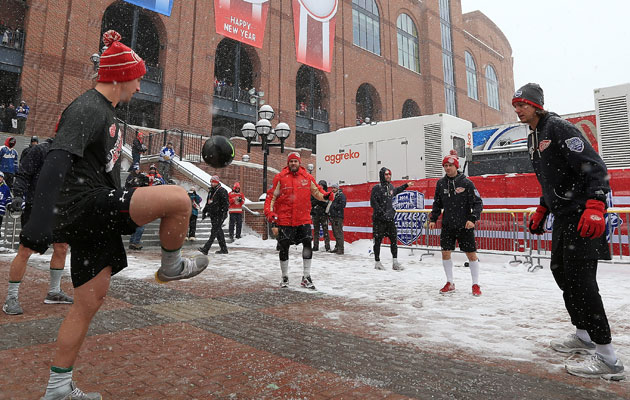 Yes, some of them are wearing shorts. Yes, the temperature is around 0 degrees farenheit with the windschill. Hockey players, tough, all that.