Bob Hartley fined $25,000 for role in Flames-Canucks line brawl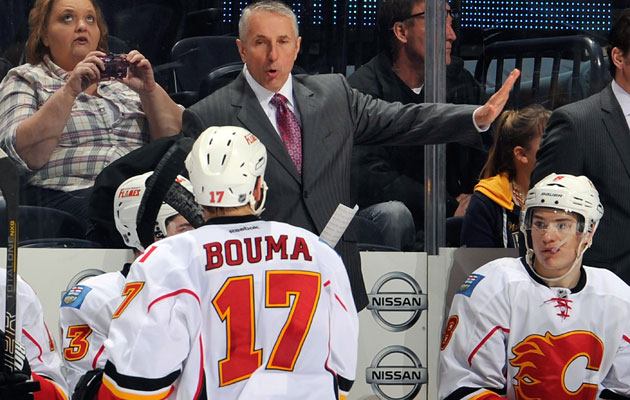 More NHL: Scores | Standings | League Leaders | Odds | Injuries | Power Rankings
Calgary Flames coach Bob Hartley was fined $25,000 by the NHL on Monday for his role in the line brawl that opened Saturday night's game against the Vancouver Canucks.
NHL Senior Executive Vice President of Hockey Operations, Colin Campbell said on the ruling: "We are holding Mr. Hartley responsible for the actions of Flames' right wing Kevin Westgarth, who took the game's opening face-off and attempted to instigate a premeditated fight with an unwilling opponent -- the Canucks' Kevin Bieksa."
Hartley turned in his lineup for the game by starting his fourth line, a line that makes up a few fighters and that was seen as a provocation by Canucks coach John Tortorella, who responded by starting his fourth line. The result was a brawl just seconds into the game and more than 140 penalty minutes.
Tortorella was suspended for 15 days as he took the issue into the halls in the first intermission when he tried to approach Hartley.