Stanley Cup odds: Blackhawks remain betting favorite to repeat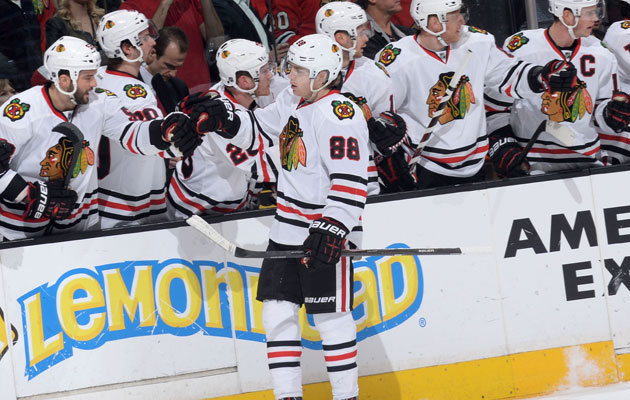 More NHL: Scores | Standings | League Leaders | Odds | Injuries | Power Rankings
Despite losing five of their past seven games and being fourth in the NHL in points percentage, the defending champion Chicago Blackhawks remain the favorite to win the Stanley Cup.
In the latest updated odds from the betting website Bovada, the Hawks didn't see their odds move from the 11/2 mark they were at previously, however the odds on the Penguins and Blues improved to being just a shade lower than the odds of the Blackhawks.
Meanwhile, just in case you were intererested in burning your money by betting on the Sabres, Flames or Oilers, you can't. They have been taken off the board as their playoff hopes are finished. So if you really want to throw money away, there are always the Panthers.
Here are the complete odds from Bovada and how they have changed since the last update.
As always, there are a few things that catch the eye. The Lightning at 20-1 is an interesting proposition, especially with Steven Stamkos on the mend. The Rangers are relatively appealing at their 25-1 with how well they have played of late as well.
Meanwhile it's surprising to see the Kings remain as high as they do given that they are close to missing on the playoffs as a whole but they are a team that's just built for playoff hockey and the belief in them is a testament to their ability to possess the puck, lack of scoring be darned.